What's Hiding Underwater?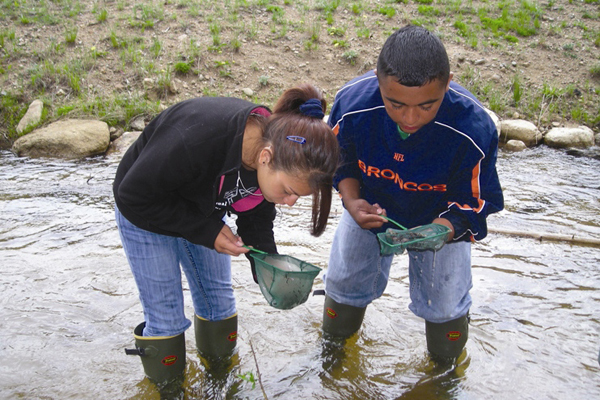 June 26th, 2019
$ free for children ages 8-12 (registration still required)
Kids have a natural curiosity about water and want to examine living things up close.  Streams and ponds have an abundance of creatures living just below the surface and around the shoreline. Using hand lenses, kids will explore a stream and learn about some of the macroinvertebrates found in the shallow waters of the Big Thompson and Colorado Rivers. Fish biology will be explored, as well as evidence of larger animals and the role different organisms play in the food chain as the group moves along the river bank.
Meets at Moraine Park Fisherman's Bridge 
Class Information
Register for this Event