Stream Ecology & Fly Fishing
This course will be offered as a two-day course focused on water and stream ecology, as well introduction to fly fishing. This course will be taught by Sarah of Rambling Ruby Rose, a local fly-fishing guide and outdoor education instructor.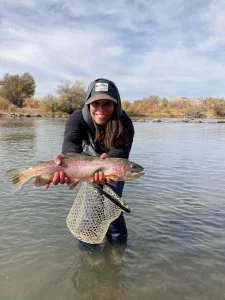 Level II: Walking on relatively even terrain with light weight, many stops.
Mileage: 2 miles/day
Gear Needs: Backpack, layered clothing, water bottle, lunch (snacks will be provided)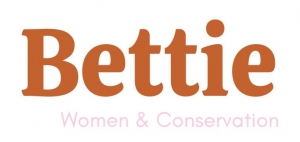 Bettie Courses
Bettie Courses come from the work of Beatrice "Bettie" Willard, who was a foundational instructor to Rocky Mountain Conservancy. Her research conducted on Alpine Tundra ecology has been instrumental to mountain ecology, and her advocacy all throughout the state of Colorado has left a legacy for all women who value land stewardship and conservation. Standing in her shadow, Bettie Courses will be offered through the Field Institute with a focus on accessible programs that introduce women, those that identify as women, to the outdoors. Courses have an emphasis on science and ecology, as well as skill and confidence building.
Scholarships are available. To increase access to programs like this, please contact Carlie to ask about how YOU can support our scholarship program.