The next 40 people who sign up to join or renew at the $50 level or higher with the Rocky Mountain Conservancy will receive this special gift ornament!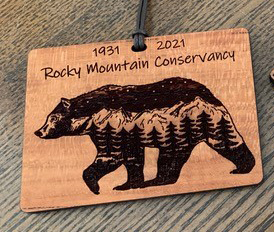 This year, the 2021 holiday ornament is specially crafted by Park Bark Designs and celebrates the 90th anniversary of the Conservancy – we are so proud!
Every membership helps to fund Rocky Mountain Conservancy's work to protect and conserve Rocky Mountain National Park.