What Are You Curious About?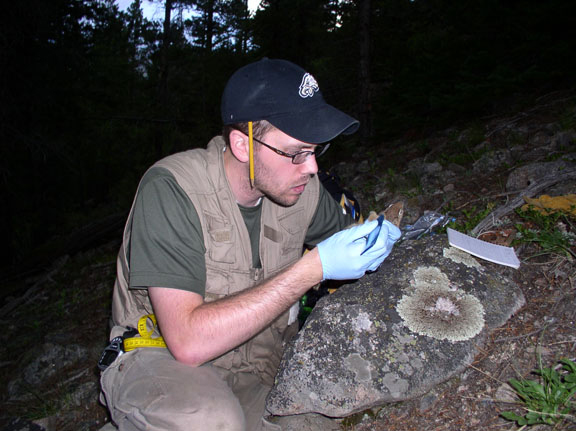 The RMNP Research Fellowship is an endowed program designed to encourage highly qualified graduate students to apply their talents to conducting research in the national parks. It is also intended to support the importance of communicating park research to public audiences. If you would like to submit a research proposal for consideration for the RMNP Research Fellowship, this page is designed to guide you as you develop your research proposal.
Picking a Research Topic
The RMNP Research Fellowship invites a broad range of research topics to be proposed and reviewed for possible research in Rocky Mountain National Park, including wildlife management, vegetation and riparian studies, fire ecology, cultural resources, archeology and historic structures preservation, as well as other topics in botany, zoology, geology, history, ecology and ornithology.
To optimize a proposal, applicants are advised to contact the associated park specialist at 970-586-1206 before submitting an application to understand current park research needs to ensure that the study is a priority or that it has not already been conducted.
Fellowship candidates are also strongly encouraged to visit the Rocky Mountain National Park website research page to become familiar with current research activities in the park and to contact park researchers and park division managers to discuss proposal ideas and park needs. Contact Rachel Balduzzi at 970-586-3262 for contact information.
Preparing the Research Proposal Form
Complete the following information based on your preliminary research plans. This is the application, but it also is a useful tool to think through your research proposal. The applicant chosen for the research fellowship will be required to obtain a research permit from RMNP Research Coordinator based on this preliminary proposal.
Proposals should include all of the required information items listed below, in enough detail that an educated non-specialist will understand exactly what you plan to do. If a section does not apply to your proposed study, simply write "not applicable."
Research Proposal Form (Download the Research Proposal Form PDF)