Protecting Public Lands for
More Than 90 Years
Founded in 1931, the Rocky Mountain Conservancy (formerly the Rocky Mountain Nature Association) is a nonprofit organization supporting Rocky Mountain National Park. When you support the Conservancy, you're supporting one of our national treasures for generations to come.
Get Your RMNP Plates
Support Rocky Mountain National Park with a specialty license plate. Your donation gets you a beautiful license plate and gives Rocky funds for important educational programs in the park.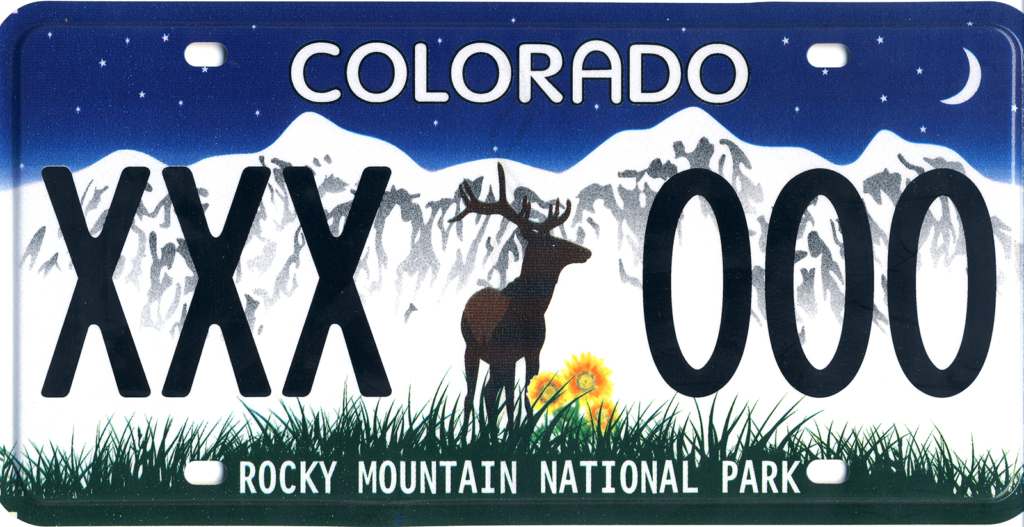 Conservancy Supports Longs Peak Trail Work in 2020
The park is moving forward with plans to refurbish the popular ascent trail on the Longs Peak trail, Colorado Front Range's most prominent 14'er. Technical rock work is planned on this iconic trail to support a large volume of visitor usage, custodial operations and SAR operations – and help protect the sensitive tundra ecosystem.
This first season is part of a multi-year project to refurbish the trails on the mountain above tree line. The high volume of users each year widens the trail which encroaches ever more into the delicate tundra. The RMNP Trails crew hopes the improvements will not only provide users with a better outdoor experience, but guide hikers through the landscape in a more sustainable way.
Current News
But Wait… There's More [Conservation]: First Fall Crew Boasts Great Successes An extra seven weeks of conservation work? Count the Rocky Mountain Conservancy – Conservation Corps in! The Rocky Mountain Conservancy's Conservation Corps hosted its inaugural extended season, starting mid-August and ending the beginning of October. The crew, aptly titled the "Fall Crew," or the […]