Meet Our Staff
The Rocky Mountain Conservancy employs a number of full-time staff members. Stop by the offices and say hi – we'd love to meet you!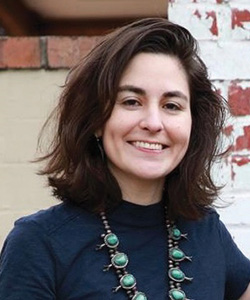 Executive Director
Phone #: 970-586-0108 Ext. 106
Estee manages the Rocky Mountain Conservancy as a whole, working with our partners, directing organization goals and priorities and advising managers. She interacts directly with the Rocky Mountain Conservancy Board and provides on-the-ground feedback to guide board decisions.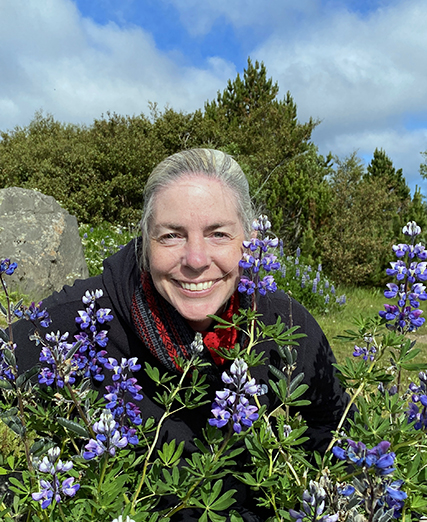 Director of Administration
Phone #: 970-586-0108 Ext. 101
Carolyn collaborates with all the departments at the Conservancy to oversee day-to-day operations. She manages the Finance team and administers the contracts, grants and partner agency agreements. Carolyn serves as the primary liaison with Rocky Mountain National Park to administer and ensure adherence to project budgets. She also oversees the information technology projects, and is responsible for Conservancy vehicle, facility and land assets. Carolyn is an avid nature photographer and enjoys any opportunity to get outside with her family.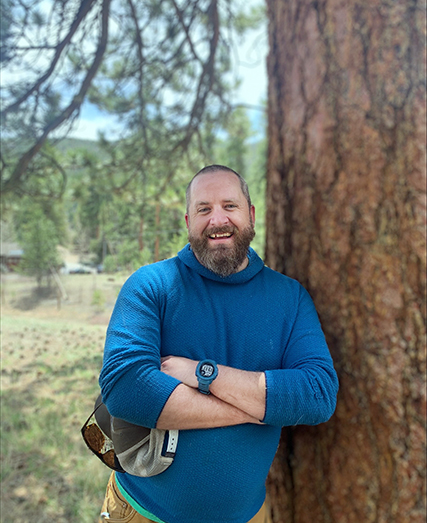 Director of Stewardship and Policy
Phone #: 970-586-3262 Ext. 301
Ian oversees the Conservancy's Conservation Corps and stewardship work, as well as tracking and advocating for policy change that benefits the lands that the conservancy partners with. Ian has a personal career goal of helping to get as many people outdoors as possible, and brings more than a decade's worth of outdoor-industry experience to the Conservancy. Whether he is rafting, backpacking, or sitting in a hammock with a good book, Ian simply enjoys a quality day outside. He grew up in the rolling hills of North Carolina but has called Colorado home since 2010. Although no longer in the south, that hasn't stopped him from cooking up some top-notch fried chicken and biscuits in the Rocky Mountains!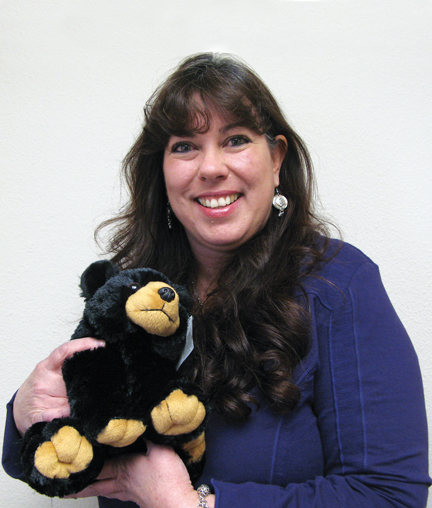 Director of Sales
Phone #: 970-586-0121 Ext. 200
Chris manages the Conservancy's Nature Stores in Rocky as well as our partner stores at Florissant Fossil Beds National Monument, in multiple Forest Service locations and BLM areas throughout Colorado and Wyoming. Chris has lived in Estes Park for many, many years. She loves the outdoors and camping in the wilderness.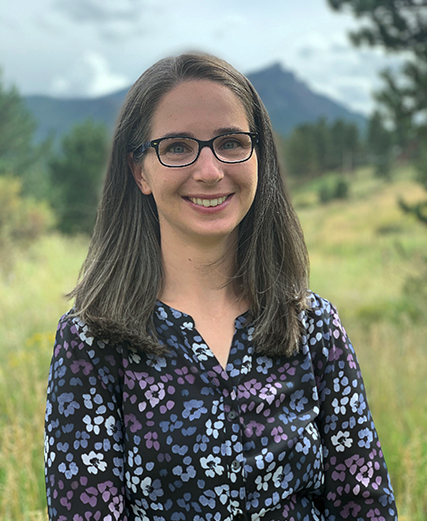 Interim Education Director
Phone #: 970-586-0108 Ext. 100
Danielle is the Conservancy's interim director and Field Institute Coordinator, with roots in Upstate New York and Houston, Texas. She is a former science teacher, turned mother of two boys, turned FI Coordinator, and she's a native of the outdoors and hanging in the woods. She's excited to help bring the Field Institute back to life, and cares deeply about the outdoors, protecting wild spaces, and education, so the Conservancy's Field Institute seems like a perfect fit.
Director of Philanthropy Phone #: 970-586-0108 Ext. 128
A chance visit to Rocky Mountain National Park during a Denver business trip led Kaci to change professions and relocate to Estes Park. Kaci has worked in philanthropy since 2015. As Philanthropy Director, Kaci leads the Philanthropy Department and is responsible donor stewardship and communications. She shares her love of the mountains with her husband, an RMNP ranger, and their young Junior Ranger-in-training.
Donor Services Manager
Phone #: 970-586-0108 Ext. 105
Madison works with the Conservancy's philanthropy team in member and donor services to manage the organization's database. She brings 13 years in the hospitality business to the crew, and she's into learning, and loves the wildlife of Rocky. She's a fan of hiking, soccer, indigenous peoples' culture, criminal psychology/dark history, and music.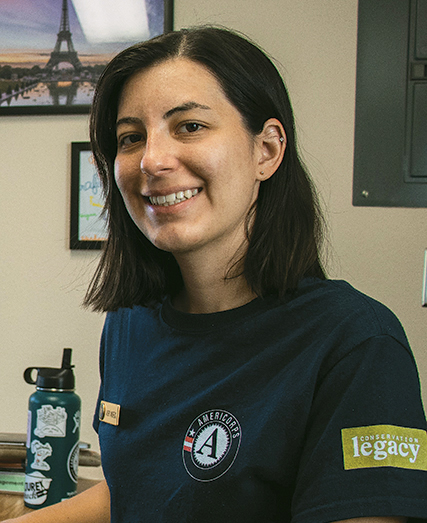 Graphic Designer
Phone #: 970-586-1324
Aubry started as a Conservancy Intern partnering with Rocky in 2020. At the internship completion, she was given the opportunity to continue her work with the park in a role that focused more on media. Aubry loves that her job gives her the opportunity to partner with both the park and the Conservancy on a variety of projects that enhance the visitor experience. Outside of work, Aubry enjoys cooking, baking, hiking and photography.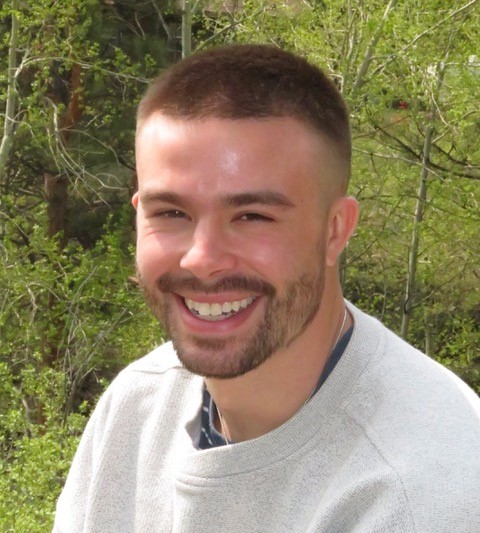 Finance Associate
Phone #: 970-586-1806 Ext. 114
Connor's main responsibility is assisting the Finance Manager in maintaining accurate financial records for the Conservancy. This includes recording retail sales, tracking donations, managing credit card expenses, generating invoices and printing checks. Connor moved to Estes Park in July 2022 from Atlanta near where he grew up with his family exploring the north Georgia mountains. After one visit to Rocky Mountain National Park in 2020, he knew he wanted to come back. Connors enjoys trail runs, lifting weights, exploring and spending time with friends.  
Education Fellow
Phone #: 970-586-0108
Connor is an Education Fellow at the Conservancy. He was born in Clearwater, Florida and grew up in Muskegon, Michigan. In early 2023, He moved to Estes Park to be an Environmental Educator and fell in love with the Rockies. Connor is a filmmaker, artist, photographer and loves to backpack and hike.
Member and Donor Services Associate
Phone #: 970-586-0108 Ext. 107
Jenny moved to Estes Park from Illinois in March 2023 to start work at the Conservancy in the Philanthropy Department.
She enjoys photography, traveling, gardening, hunting for vintage items, and sharing her love of national parks with her husband, Steve, and children. Jenny's favorite places in the park to explore are Alberta Falls and Trail Ridge Road.
Education Fellow
Phone #: 970-586-0108 Ext. 100
Amelia recently graduated from the University of Rochester and is passionate about protecting natural spaces and promoting outdoor experiences for everyone. She will work with children and adults in the Conservancy's Field Institute and outdoor education programs. In her free time, Amelia looks forward to exploring as many hiking trails as possible and mastering high-altitude baking.
Communications Associate
Phone #: 970-488-0217
Before joining RMC's communications team, Anne spent a career in Air Force public affairs with assignments around the country and the world. Her responsibilities include writing stories and keeping the Conservancy website current. Happy to be home in the mountains, Anne enjoys hiking with her family, travel, and playing guitar.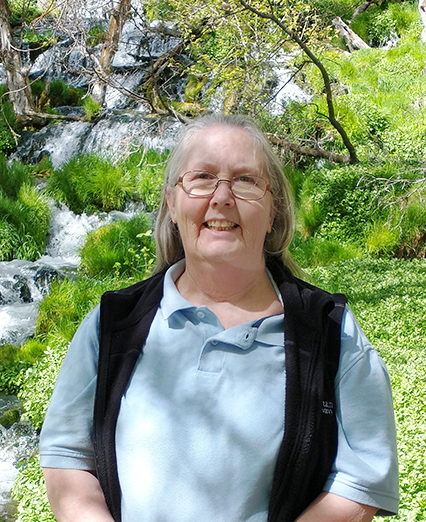 Retail Manager
Phone #: 970-586-0121 Ext. 202
Mary is the Conservancy's Retail Manager, and brings a plethora of skills to the job from her past and she likes to learn new things every day. She grew up in Iowa and raised a daughter there, and now has two grandchildren. She's happy to be working for a good cause in helping Rocky Mountain National Park, and she likes to camp, crochet and travel.
Stewardship Field Manager
Phone #: 970-586-0108 Ext. 112
Nathan brings his experience as a Conservation Corps Field Coordinator in 2021 to bear in his new role with the Conservancy as the Stewardship Field Manager, where he can interact with crew members and be engaged with the projects and the plans. He's an avid outdoor and nature kind of guy, and he's excited to be working in conservation with the young people that will be the movers and shakers of the future. Nathan also plays the guitar.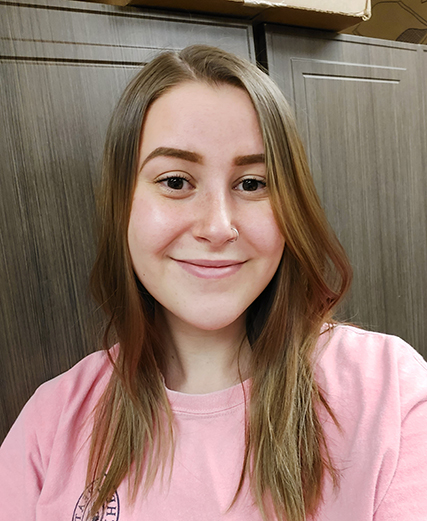 Retail Coordinator
Phone #: 970-586-0121 Ext. 201
Meet Shealee, the Conservancy Retail Coordinator, from Maryland. Shealee is excited to be working for the Rocky Mountain Conservancy because she can get behind its mission of stewardship and conservation of our natural lands. As an aside, she's also thrilled to find herself in one of the most gorgeous places she's ever been. Shealee loves to hike, photography and baking, and is currently in the throes of planning a fall wedding.
Human Resources Coordinator
Phone #: 970-586-0108 Ext. 103
As the primary human resources staff member at the Conservancy, Lisa collaborates with all the departments to ensure effectiveness, compliance, and equity within the organization. Prior to joining the Conservancy Team, she worked in the ever-changing employment staffing industry where she specialized in operations, payroll, employment relations, and human resources. Lisa is a long-time resident of Colorado, and she enjoys exploring Rocky Mountain National Park, as well as the many historic ghost towns around the state. Photographing the amazing wildlife of Colorado is yet another favorite pursuit.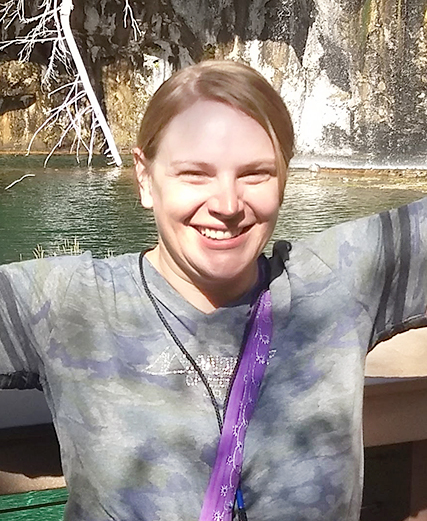 Finance Manager
Phone #: 970-586-0108 Ext. 108
Jess works in collaboration with all of the departments at the Conservancy to manage the accounting and finance processes. When not at work, Jess enjoys fishing, camping, and drag racing.
Administrative Assistant
Phone #: 970-586-1806 Ext. 102
As the Conservancy's administrative assistant, Mike does everything from vehicle and building maintenance to expense tracking and mail handling. Mike is currently the Conservancy's longest serving team member at 22 years and counting. He started with the Conservancy working retail at the Alpine and Beaver Meadows Visitor Centers. Before "retiring" to Estes Park with his wife, Mike completed a career with the Social Security Administration, a job which took him all over Ohio, Michigan, and the East Coast.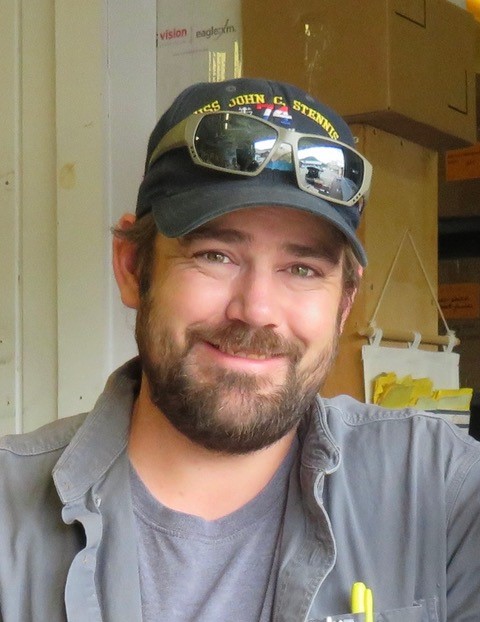 Warehouse Manager
Phone #: 970-586-0121 Ext. 203
Ty is responsible for running the Conservancy's extensive warehouse facilities which includes receiving and accounting for merchandise, and making sure the Conservancy's more than one dozen nature stores are stocked with inventory. He grew up in Estes Park but left to serve in the U.S. Navy as a machinist mate and see the world, including an assignment to far-flung Sasebo Naval Base in Japan. When not surrounded by boxes, Ty enjoys working on house projects, reading, building models, and playing the bagpipes.