Rocky Mountain Conservancy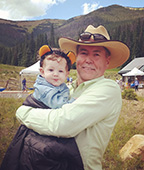 Board Member, President
Denver, Colorado
Brian's love of Rocky Mountain National Park began in high school when he worked as a wrangler for the Cheley Camps. His regard for public lands was furthered when he worked on the staff of United States Senator Gary Hart and was involved in drafting the 1980 reauthorization of the Wilderness Act which added over one million acres of wilderness land in Colorado. Brian retired after 27 years with the international real estate investment firm Jones Lang LaSalle, where he was president of the firm's U.S. Investment Management Division. In 2008, he was named executive director of the Colorado Conservation Trust (CCT), a nonprofit which supported private land conservation. In 2014, he worked to merge CCT with Colorado Open Lands making it one of the nation's largest and most respected private land conservation organizations. Brian joined the Conservancy board in 2015.
Board Member, Vice President
Estes Park, Colorado
Walt is best-known in Colorado's mountains as the co-author of A Climbing Guide to Colorado's Fourteeners, first published in 1978. He served as the first chairman of the Colorado Fourteeners Initiative and as president of the Colorado Mountain Club Foundation. Walt has undergraduate and graduate degrees in history from Western State College of Colorado and received his law degree from the University of Denver. He is the president of the Walter V. and Idun Y. Berry Foundation, which funds post-doctoral fellowships in children's health at Stanford. He is also the author of many books and articles about mountains, railroads, and the American West, as well as American military and political history. Walt joined the board in 2019.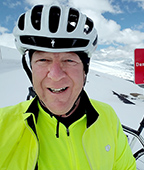 Board Member, Treasurer
Castle Rock, Colorado
Hailing originally from Wichita Falls, Texas, Howdy moved to Denver in 1981. His history with RMNP reaches back four generations to the 1930s when his great-grandparents traveled with his mother from Wichita Falls to Estes Park for summer vacations. They spent several summers on the east side of the park before venturing over Trail Ridge Road to Grand Lake where the family fell in love with Grand Lake and the surrounding park. To date, out of 61 summers of his life, it's safe to say that he has spent at least 59 summers in Grand Lake. Howdy has great passion for Colorado and the rocky mountain area as the Colorado outdoors offers much to him, including opportunities for cycling, sailing, snow skiing, snow shoeing, and watching nature and wildlife. On weekend mornings, you can often find him cycling up the west side of Trail Ridge Road, navigating the switchbacks and singing to the elk. Howdy has served on the Conservancy board since 2013 and is pleased to be a part of the Conservancy, which affords him the opportunity to give back to Rocky Mountain National Park after so many years of him and his family enjoying its offerings. Howdy currently works for Stifel Nicolaus & Co. as Vice President/Investments and he is a certified financial planner. He has two grown children and lives with his wife in Castle Rock.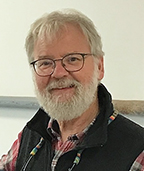 Board Member, Secretary
Estes Park, Colorado
Originally from New England, Rich worked with the Young Adult Conservation Corps in Alaska and realized his future was in the West. Working with the National Park Service for more than 34 years, Rich has been able to live and work in truly amazing places. Starting his career as a researcher at Glacier NP, Rich has called Mount Rainier, Grand Teton, Zion and most recently Rocky Mountain National Park, home. He has worked in various capacities with the NPS, including Interpretation, Law Enforcement, Structural/Wildland Fire, and Employee Development. As part of the National Park Service's Sister Parks program, Rich has spent time working with the governments of Poland, Slovakia and the Republic of Georgia providing technical assistance to their National Parks and Preserves programs.  Before retiring from the NPS in 2020, Rich served as the NPS National Partnerships Coordinator developing a service-wide training program to help bridge the cultures of the Federal Government and nonprofit organizations. Rich and his wife Sheri are very happy to call Estes Park home!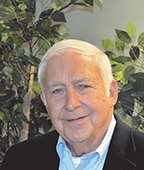 Board Member, Immediate Past President
Estes Park, Colorado
Jim Pickering, a retired Professor of English and administrator, served as director of the Honors College at Michigan State University and as dean, provost and president at the University of Houston. The author/editor of more than thirty books on Estes Park, Rocky Mountain National Park, and the American West, in 2006, Jim was appointed Historian Laureate of the Town of Estes Park. In addition to serving as president of the Rocky Mountain Conservancy (and as a Conservancy board member since 2014), he serves as chair of the board of directors of the Estes Park Economic Development Corporation, as a member of the editorial board of the Estes Park Trail Gazette, on the board of the Estes Park Museum Foundation, as a member of the Estes Valley Community Fund Committee of the Community Foundation of Northern Colorado. Jim also is a member of the Constantinian Military Order of St. George, a philanthropic knighthood. His relationship with Rocky Mountain National Park began when, as a boy of 11 from suburban New York, he spent two weeks in a rustic 1917 log cabin on the slopes of the Twin Sisters looking out at the East Face of Longs Peak. A graduate of Williams College, he received his graduate degrees from Northwestern University.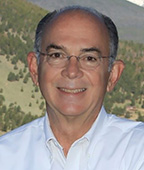 Board Member
Estes Park, Colorado
A native Texan, Charles and his wife, Olga, have been year-round residents of Estes Park for more than 11 years. He graduated from the University of Texas in Mechanical Engineering and then spent the next 40 years working in domestic and international project management, project engineering, business development, equipment application and plant construction in the power generation and petrochemical industries. He is involved with various community boards and volunteer activities in Estes Park and has served on the Conservancy board since 2014.
Board Member
Denver, Colorado
Tim has been a board member with the Rocky Mountain Conservancy since 2014. Tim has more than 35 years of consulting experience serving middle market public and private sector clients in a multitude of industries and functions. Tim's experience has been gained over the years, having worked in numerous industries, including: telecommunications, manufacturing, public sector, consumer business, health care, real estate and construction, managing projects relating to financial systems technology assessments and implementations, process/operations/organizational reengineering, financial forecasting, budgeting and developing business plans. This broad background has enabled him to apply his skills in a number of bankruptcy/turnaround projects over the years. Tim has been involved in a variety of civic and professional activities within the Denver marketplace, including industrial manufacturing. Tim also founded a local construction and remodeling company and has been associated with the Colorado National Guard for 6 years.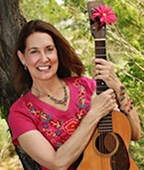 Board Member
Denver, Colorado
Katherine Dines' Rocky Mountain roots run deep. Her great-great-grandfather, Benjamin Eaton, was the 4th governor of Colorado; her mother served on the Rocky Mountain Conservancy Board for several years; her father founded the Conservation Corps through the Daniel's Fund; and her family owns a small ranch on the Colorado River near the park. An avid hiker, snow-shoer, cross-country skiier, fly fisher and natural history buff, Katherine is based in Denver yet tours the globe as a professional song writer, teaching and performing artist. She has been serving on the Conservancy board since 2013.
Board Member
Estes Park, Colorado
As a Colorado native, Christina spent much of her childhood and young adult life adventuring in Colorado's mountains and public lands. She and her husband live and work in Estes Park, now sharing their love of adventure and nature with their young family. Christina graduated with honors from the University of Colorado Boulder with a degree in Business Finance. Shortly after graduating, Christina moved to Alaska to begin her career in banking and explore the Last Frontier. After nearly a decade, she returned to Colorado and has called Estes Park home since 2013. Christina is the President of Bank of Colorado in Estes Park, serves as the Vice Chair of the Estes Park Economic Development Corporation, Treasurer of Estes Valley Investment in Childhood Success, and is a volunteer for Junior Achievement at the Estes Park Elementary School. Christina joined the Board in 2019.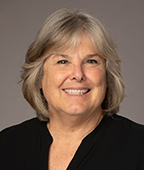 Board Member
Denver, Colorado
Laurie is passionate about putting her skills to work to protect the environment and change peoples' lives for the better.
After completing her undergraduate degree cum laude at the University of Colorado, she earned a master's degree in environmental engineering from Stanford. She spent her early career drafting environmental policy and working with government leaders at the state and national levels.
Laurie was honored to serve as Director of Colorado State Parks from 1991 to 2001. Under her leadership, the department constructed 19 new visitor centers, established statewide environmental education programs, and added $16 million of buffer land to expand and protect existing parks. In 1992 Mathews was a key leader in the creation of Great Outdoors Colorado (GOCO) the organization which uses a portion of Colorado lottery proceeds to help preserve and enhance state parks, trails, wildlife, rivers, and open space. To date, GOCO has expended $1.3 billion on over 5,500 projects located in every county in Colorado.
In 2001 Mathews founded Global Dental Relief (GlobalDentalRelief.org) to provide critical dental care to children in underdeveloped countries. The organization leads 25 trips per year to seven nations with dental professionals and volunteers. They provide dental care to 25,000 children annually. Since its founding, the organization has provided $41 million in dental care to 195,000 children.
Laurie joined the board in the fall of 2022.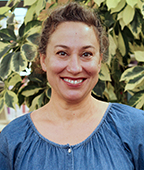 Board Member
Estes Park, Colorado
Claudine has been a part of Colorado libraries for 20 years and director of the Estes Valley Public Library since 2005. Before moving to Estes Park, she was a college reference librarian, suburban branch manager, and rural high school media specialist. Claudine grew up in Miami, Florida, but was a lucky scholarship kid and attended a peace-based summer camp in the mountains of New England, which changed her life and worldview. So, longing for life on a woodsy dirt road she headed 'out West.' Claudine spent early pre-library summers as a Colorado Outward Bound Instructor, and upon visiting Rocky Mountain National Park for the first time said, "This is the place." After graduate school, she made her Colorado move and has been a grateful mountain village librarian ever since. Claudine enjoys volunteer activities that make civic, youth and outdoor connections.  She begins serving on the Conservancy board in 2022.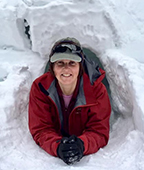 Board Member
Loveland, Colorado
Kim's love for Rocky Mountain National Park started when she took a job as a trail guide for the Moraine Meadows stables when she was 19 years old. She's been in love with this country ever since.  Kim has a degree in wildlife biology, and two graduate degrees in environmental studies and natural resources management. She worked professionally for the U.S. Forest Service for 16 years as a wildlife biologist. Kim left the U.S.F.S. to pursue a career in teaching, and taught natural resources classes for eight years at the Salish Kootenai College on the Flathead Indian Reservation in Montana. She also taught environmental education and interpretation classes at the University of Idaho. Kim has also served as the executive director of Wolf Ridge Environmental Learning Center, a large residential outdoor school in Minnesota, which is similar to the Teton Science Schools in Jackson, WY. Currently, she is the Associate Director for the Center for Collaborative Conservation at Colorado State University. Kim joined the board in 2019.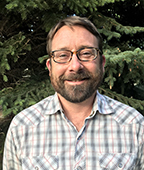 Board Member
Fort Collins, Colorado
Zac spent much of his childhood exploring Rocky Mountain National Park's west side, developing a deep love for the area and a desire to pursue a career in natural resources. After completing a degree in Natural Resources Management and Geographic Information Systems from Colorado State University, he spent years conducting research throughout the park to help inform the management of elk and vegetation. Currently, Zac works for the Larimer County Department of Natural Resources, an agency that shares many similarities with the Rocky Mountain Conservancy, including a focus on environmental education, land conservation, responsible public land stewardship, and fostering the connection of youth and the outdoors. In the past, Zac served on the board of the nonprofit Backcountry Snowsports Alliance and helped oversee its merger with the Colorado Mountain Club. He lives with his wife, Nicole, and son, Quinn, in Ft. Collins and has been on the Conservancy board since 2015.