All of the crews took a break from the field last week to return to Estes Park for Education Week. During Education Week, the crews get a chance to learn more about career opportunities in public lands and the natural and cultural history of Rocky Mountain National Park.
With Monday off in honor of the Fourth of July, the crews began their week on Tuesday with a split day. Half of the crews spent the morning volunteering alongside the National Park Service's exotics team by helping remove invasive thistles from the Moraine Park Campground. For most of the crews this was a new side to resource management. Check out photos of them below: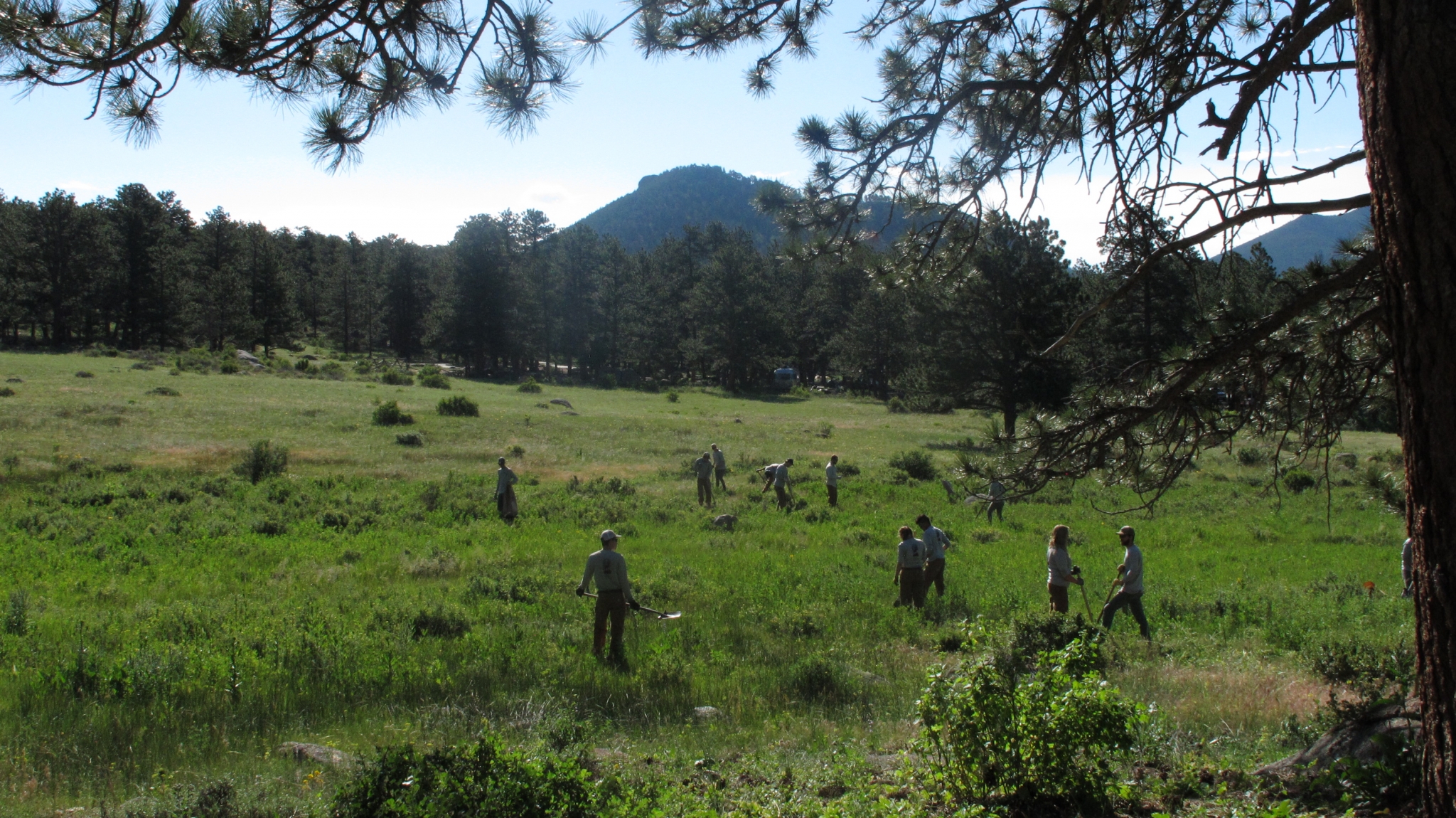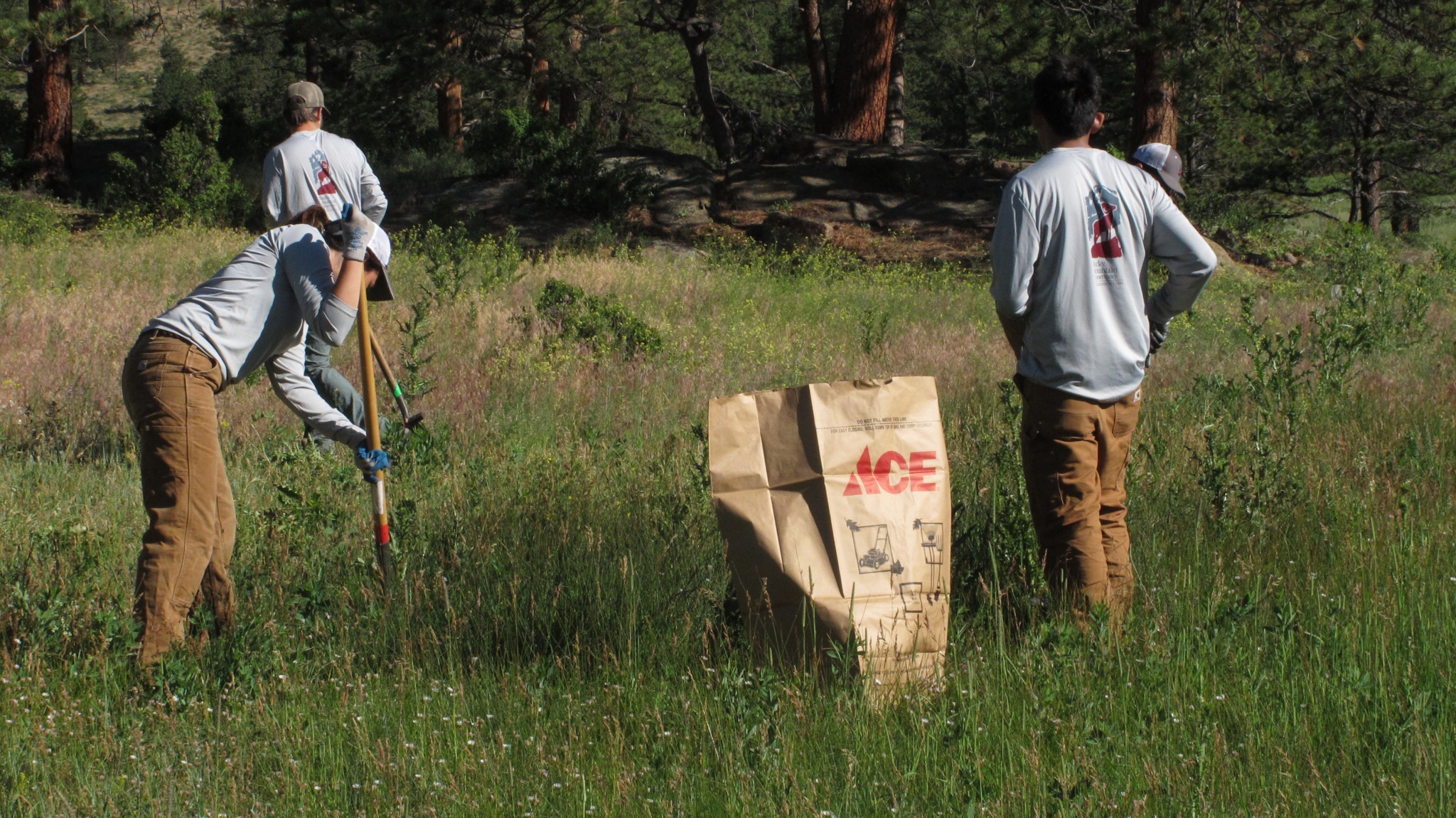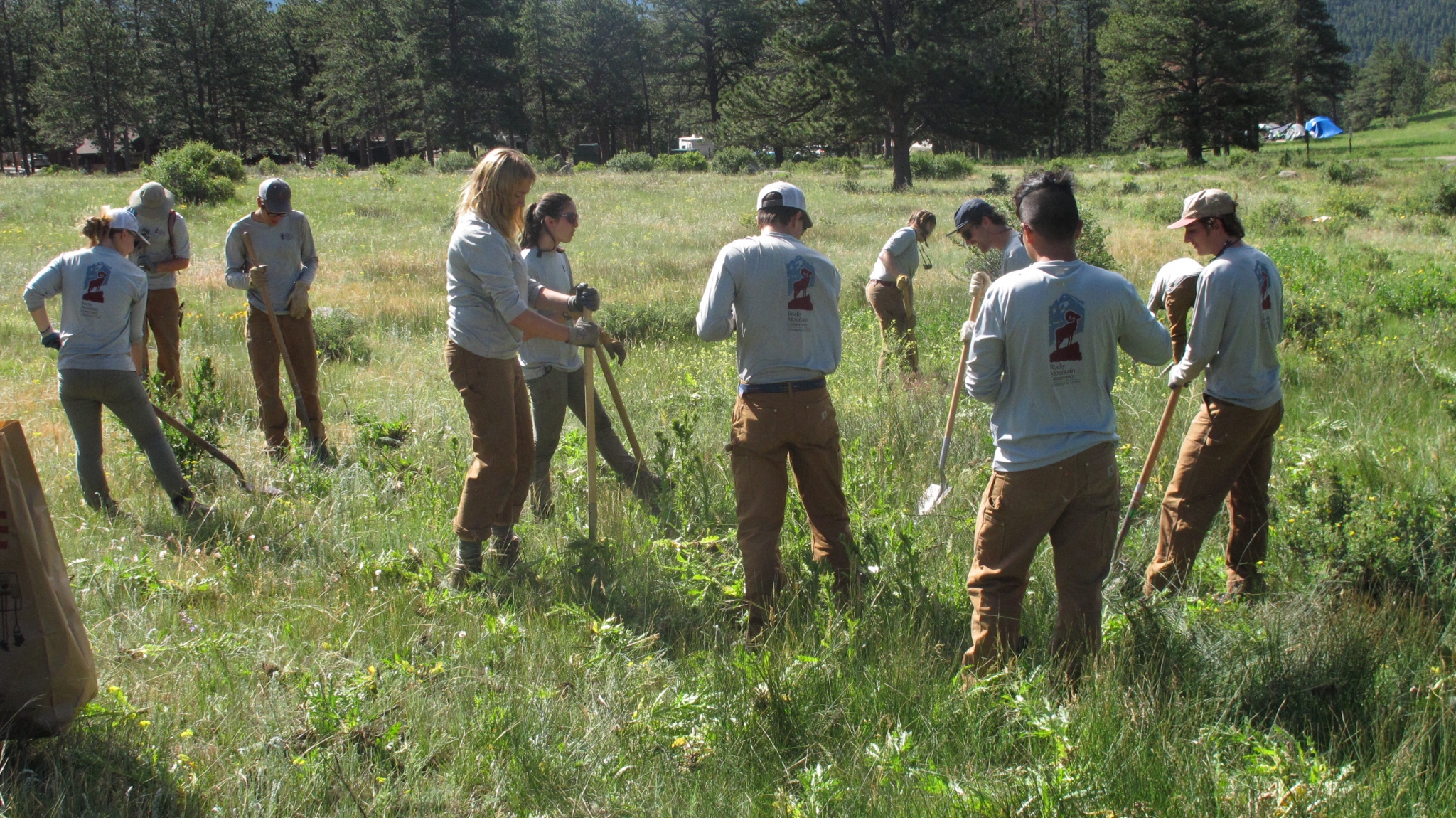 The other half of the crews, spent the morning with Rachel Balduzzi, Education Director for Rocky Mountain Conservancy. Rachel guided them through the National Park Service headquarters area at RMNP providing insight into all of the different divisions and career pathways within the National Park Service.
For the second half of the day the two groups switched: those volunteering met up with Rachel for the afternoon, and the crews that spent their morning with Rachel headed out to manage invasive thistles.
For the rest of the week the crews were divided up taking classes on topics ranging from primitive survival skills to tundra ecology and medicinal plants to geology. I am still awaiting photos from the classes, I think the crews might have been too focused to even pull out the phones for a photo opp!