How Shall We Tell Their History? Women in Rocky Mountain National Park with Dr. Ruth Alexander
Celebrate the women who made history in Rocky Mountain National Park with the Conservancy and Dr. Ruth M. Alexander!
The Estes Park community celebrates notable author Isabella Bird's arrival to the valley and summit of Longs Peak 150 years ago with an informative presentation and discussion of some of the most notable women to visit the area. Join Rocky Mountain Conservancy as we welcome Professor Emerita, Ruth M. Alexander, as she eloquently shares the stories of influential women in the valley and Rocky Mountain National Park. She will share the longstanding cultural and historical impact these women have had to our community and offer time at the end of the presentation to discuss, "how shall we tell their story"?
When: Saturday, October 21, 2023, 4:00 – 5:00 pm.
Where: Estes Valley Community Center, lower level, 660 Community Dr, Estes Park, CO 80517
Price: $5.00 (Conservancy members are eligible for two free tickets.)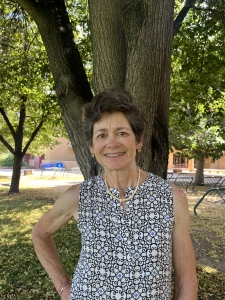 About Dr. Alexander: Ruth M. Alexander is Professor Emerita of History at Colorado State University. She is an expert in American women's history, environmental history, and the history of national parks. Though "retired" Ruth continues to teach women's history and environmental history part-time at CSU's Fort Collins campus and the CSU Center in Todos Santos, Mexico. She is a founding member of CSU's Public Lands History Center and has engaged in research and teaching projects at Rocky and other NPS sites, including Shenandoah National Park, Scotts Bluff National Monument and Florissant Fossil Beds National Monument. Ruth's new book, Democracy's Mountain: Longs Peak and the Unfulfilled Promises of America's National Parks, will be published in Fall 2023 by the University of Oklahoma Press.
If you have questions, please contact us by email at education@rmconservancy.org or by phone at (970) 586-3262.