Last week we wrapped up the season by bringing all six crews back to Estes Park and Moraine Park Campground for a final week of work and reflection. The week began with the Conservancy's Annual Picnic on Saturday, August 5th. The picnic provided an opportunity for the Corps to interact with the Conservancy's members and share their stories from a summer of work.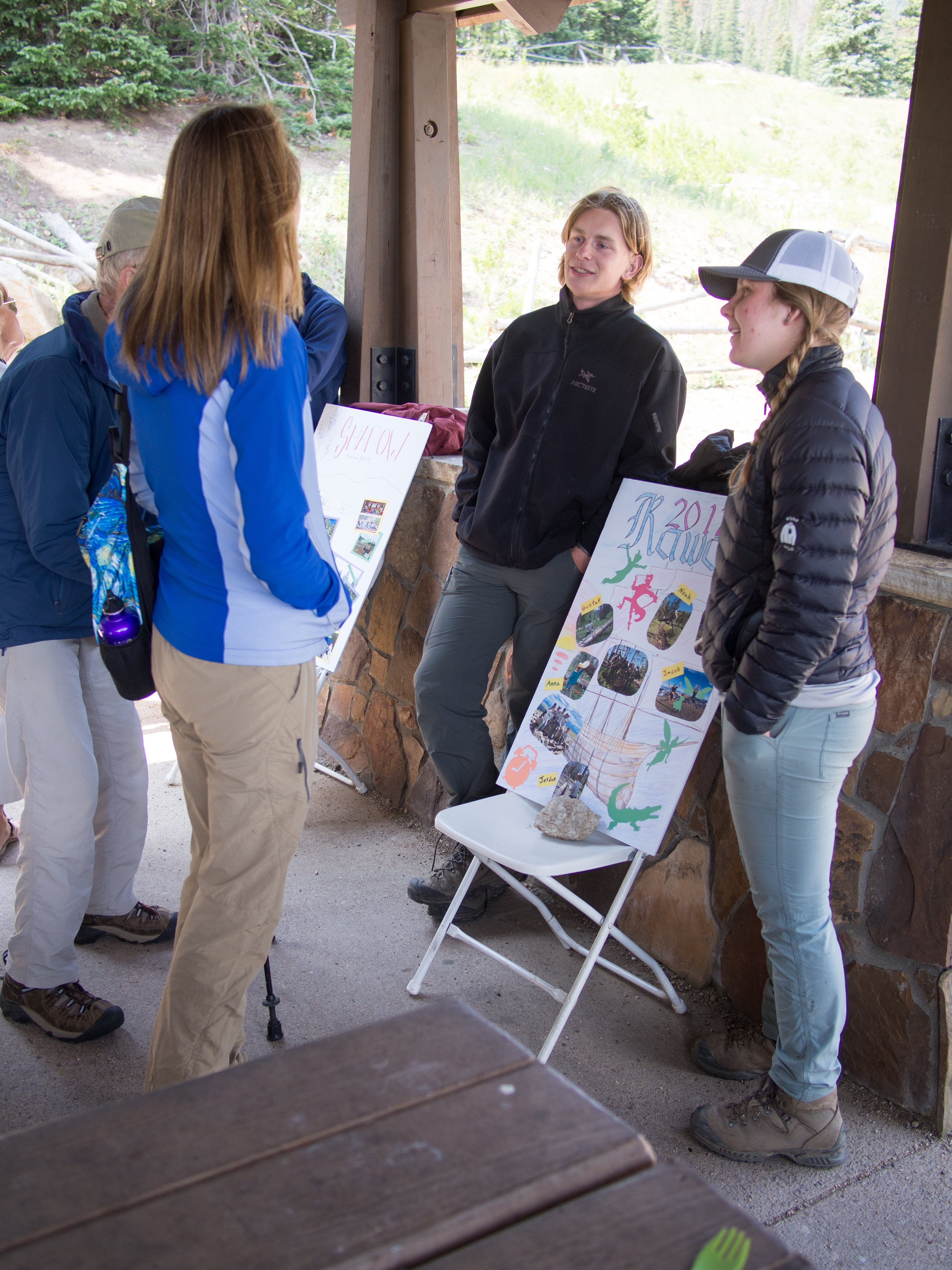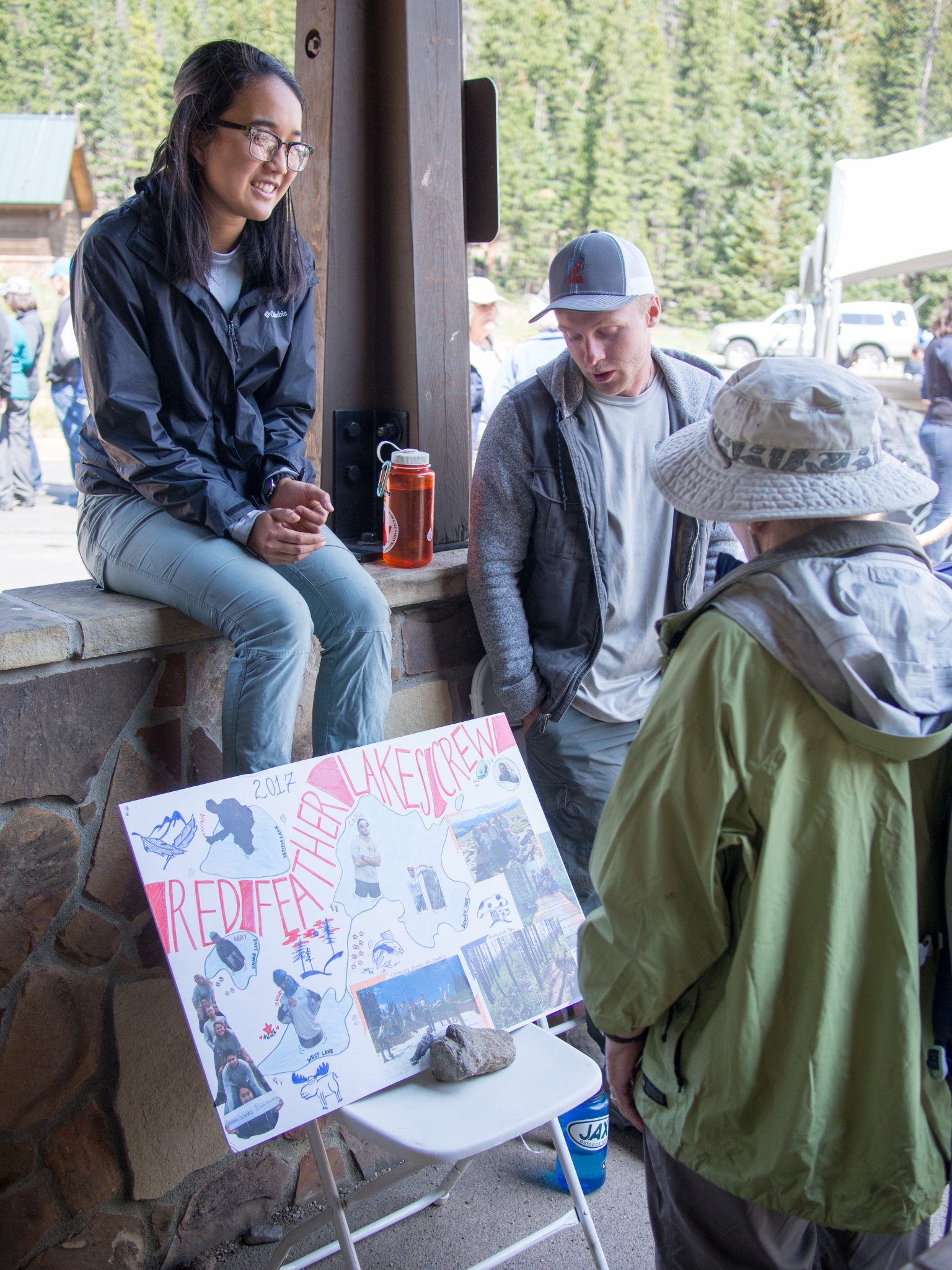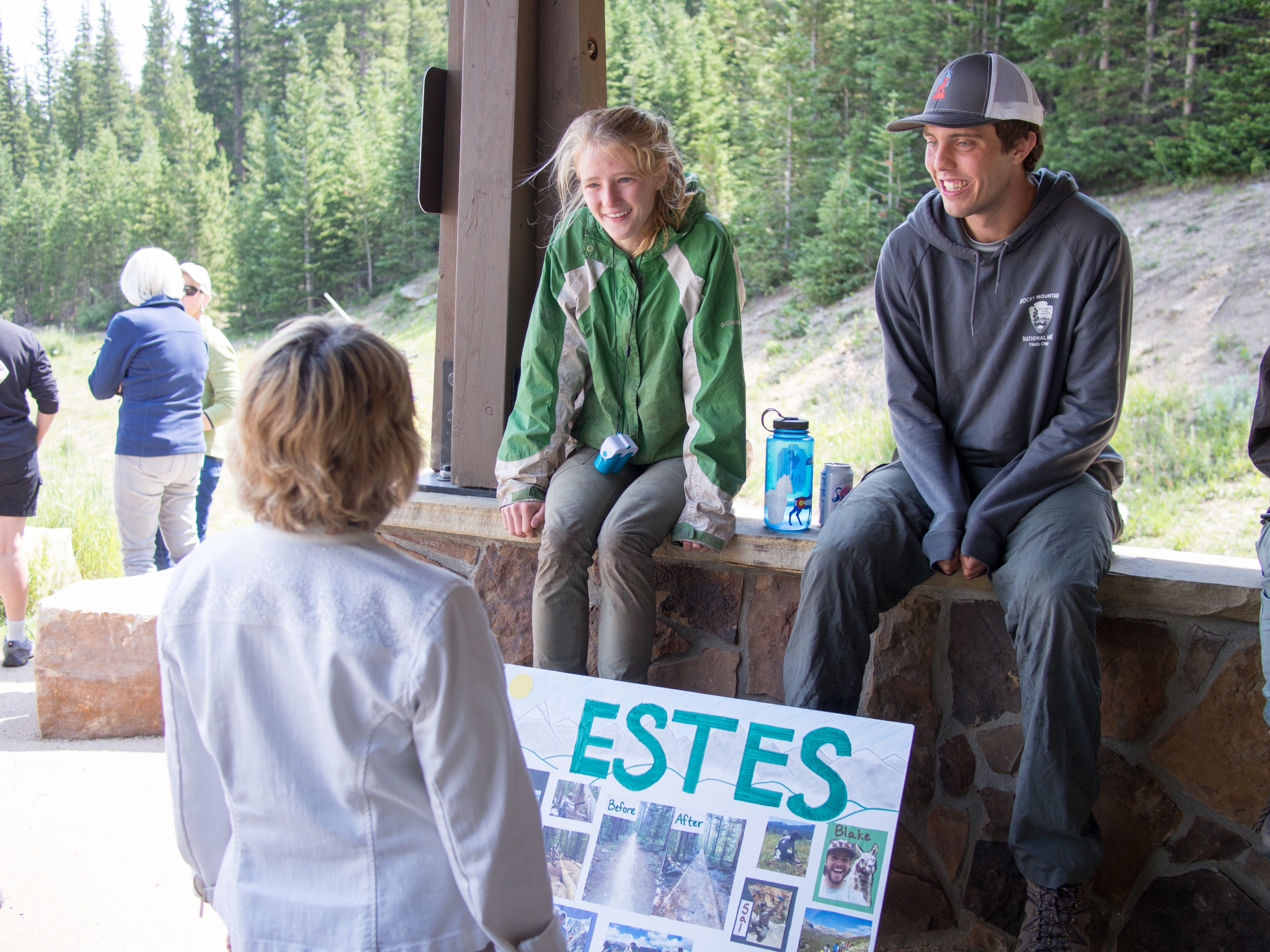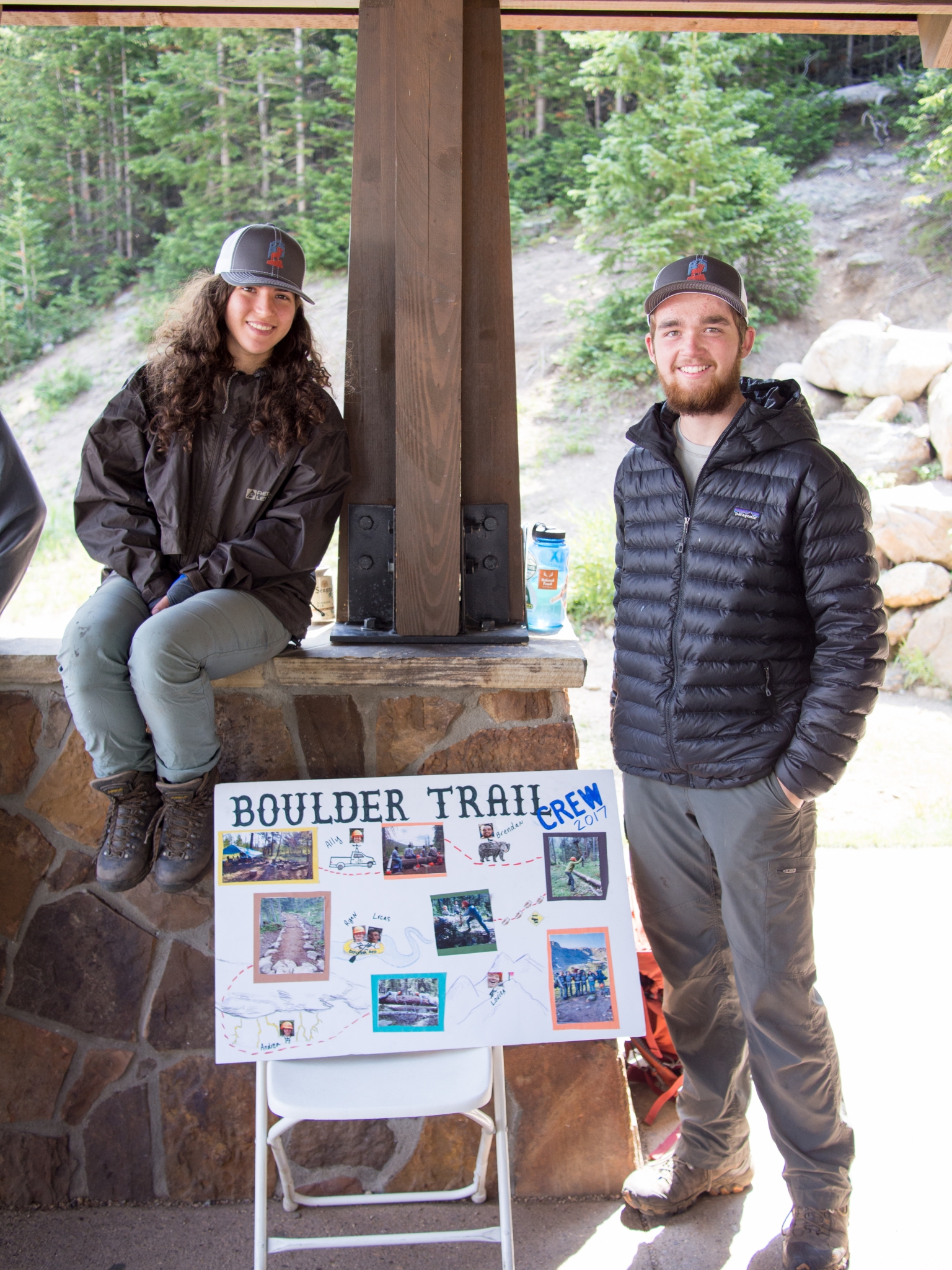 After a day off on Sunday, the crews were back out in the field for their last project. For this day, we all traveled over to the Sulphur Ranger District to help complete critical tread work on the Monarch Lake Trail. After 5 hours on trail, the crews had maintained nearly four miles of trail, completed a turnpike, constructed a stepping stone crossing, brushed a few 100 feet of trail, and much more! The day ended with smiling faces, as the crews finished up some of the leftover fudge from the picnic!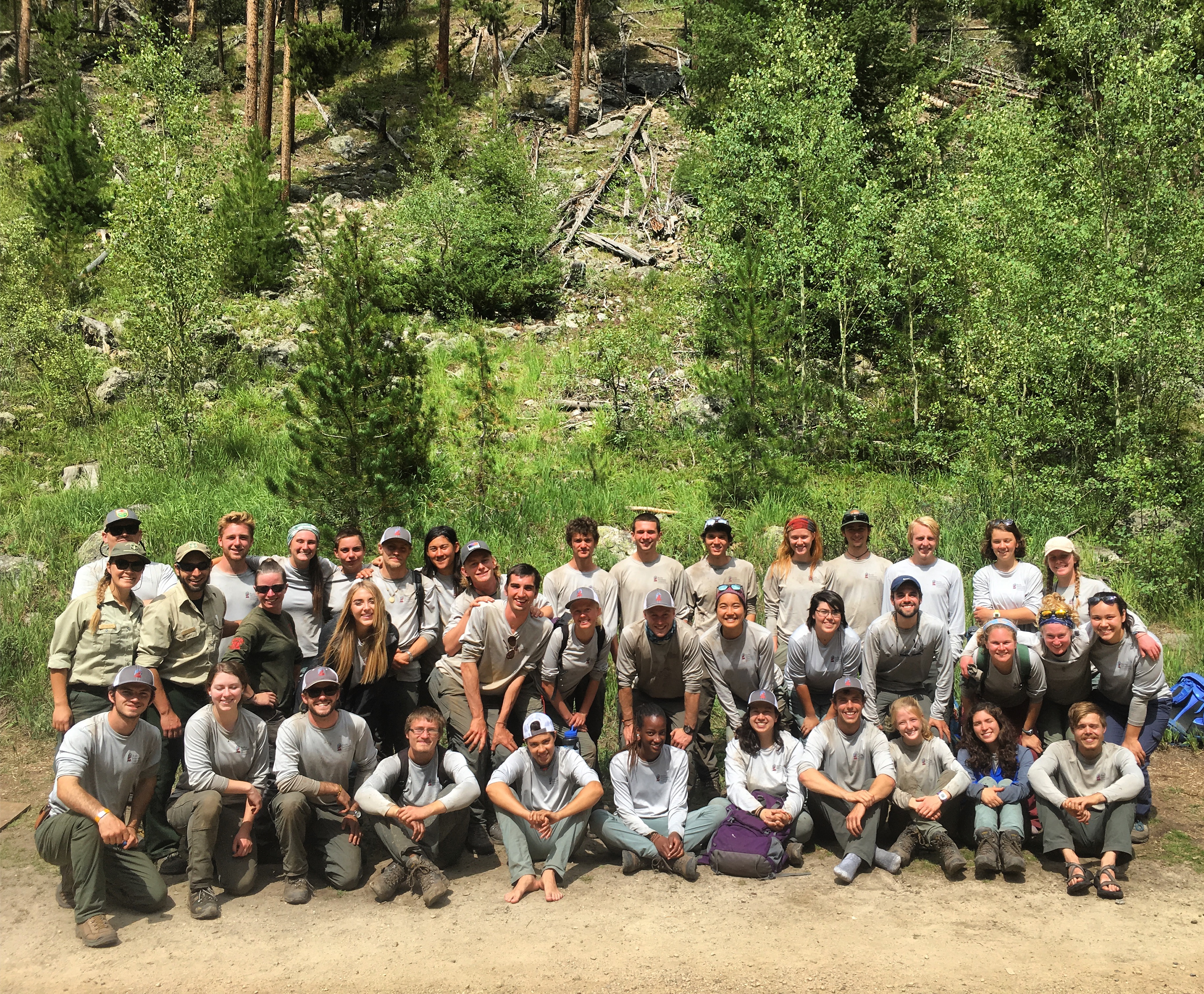 On Wednesday, after a free day on Tuesday, the crews hit the ground in Hidden Valley at  Junior Ranger Headquarters to help lead activities for prospective Junior Rangers! The crews helped 80 children through activities related to Leave Not Trace, the 10 Essentials, food storage, and trail building.
Thursday brought all of the crews into the office for a day of portfolio work and career development activities, including resume workshops and a USA Jobs training. The crews wrapped up the day at the Rocky Mountain National Park Volunteer Appreciation Event.
For the last day, on Friday, we all woke up bright an early to summit Mount Chiquita in the Mummy Range of RMNP. The sun shined on us the whole hike, even if the wind was brutal. The views from the top did not disappoint.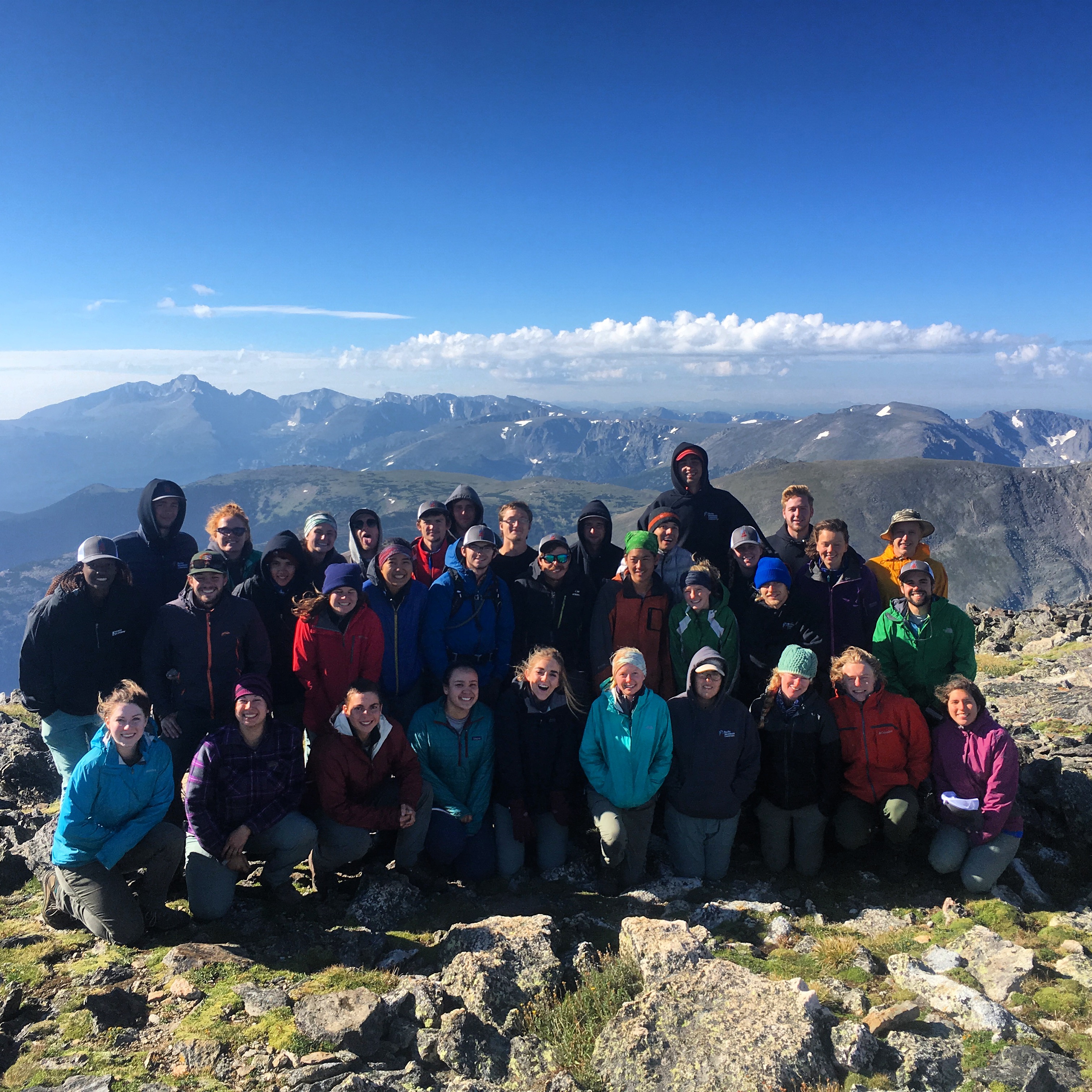 Today, I move back behind my desk to begin to dig through the piles of gear and compile the results from the season. I look forward to sharing all of the season's accomplishment soon. Aside from the quatifiable outcomes, I can tell you from experience that these young people were hard working, passionate, energetic, and altogether inspiring to all that worked with them!
-Geoff Elliot (Conservation Corps Manager)