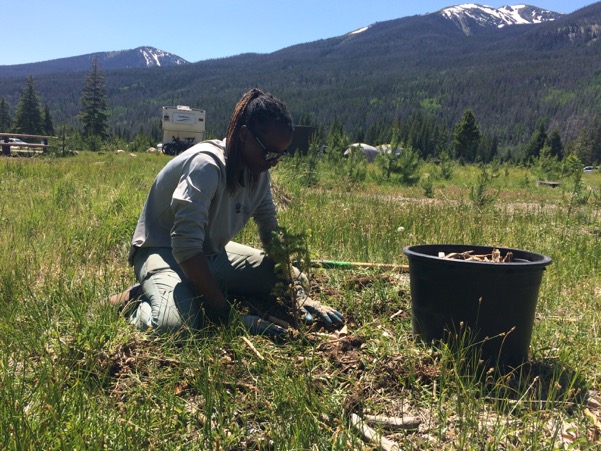 Join Rocky Mountain Conservancy for a volunteer project helping Rocky Mountain National Park restore natural habitats to the native ecosystems.
Volunteer project will support native plant restoration and invasive species management to mitigate the impact of exotic plants on wildlife habitat and natural ecosystem function.
With 4.5 millions visitors annually, Rocky Mountain National Park is susceptible to significant impacts on the landscape which provide opportunity for "hitchhiking" seeds to find a home in a landscape where they don't belong. Help protect the native plants and natural ecosystems by spending a morning with Rocky Mountain Conservancy and Rocky Mountain National Park.
Who: Volunteer must be able to hike up to a mile and lift 20lbs.
What: Habitat Restoration (Vegetation Management)
Where: Rocky Mountain National Park – Directions will be provided upon registration.
When: June 26th at 9:00AM – 1:00PM
Why: Join the Conservancy to help support native plants and natural ecosystem processes in RMNP!
For more information contact Geoff Elliot at Geoff.Elliot@rmconservancy.org or (970)586-3262
REGISTRATION FOR THIS EVENT IS NOW CLOSED.