The Rocky Mountain Conservancy is teaming up with the Indian Peaks Wilderness Alliance (IPWA) to host a volunteer stewardship project in the Brainard Lake Recreation Area. The Brainard Lake Recreation Area provides access to the Indian Peaks Wilderness Area. Due to its proximity to Boulder and other populated areas, it receives high visitation causing impacts on the trails and natural resources.
To help protect the trail and the surrounding ecosystems, the Conservancy and IPWA are working together to reroute sections of trail to help restore heavily impacted areas and establish a more sustainable trail corridor.
Who: Volunteer must be 18 years of age and older.

Volunteer must be able to hike, carry tools, and move materials (up to 20lbs) by hand above 10,000 feet.

What: Trail Maintenance/Construction

Where: Directions will be provided upon registration.

When: July 20th from 9:00AM-5:00PM

Why: Help protect and preserve the Indian Peaks Wilderness Area!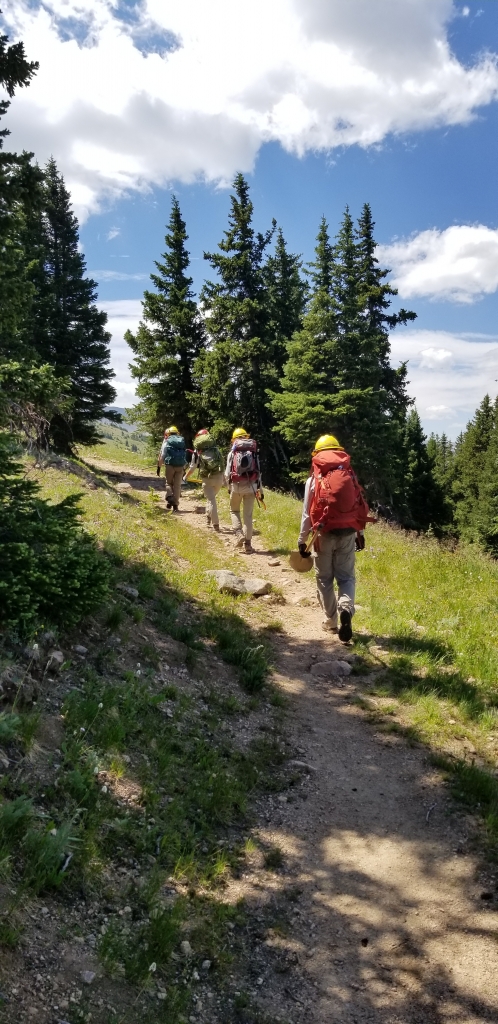 For more information contact Geoff Elliot at Geoff.Elliot@rmconservancy.org or (970)586-3262
To RSVP please complete the form: Volunteer Stewardship Event Registration