Rocky Mountain Conservancy and Rocky Mountain National Park will celebrate National Public Lands Day by hosting a volunteer project in Rocky.
National Public Lands Day is the largest single-day volunteer effort for America's public lands. Each year, hundreds of thousands of volunteers come together on the fourth Saturday in September to assist with various projects designed to restore and enhance public parks, forests, waterways and more.
Help celebrate our nation's public lands alongside the Conservancy and National Park Service staff by participating in a litter clean-up in RMNP.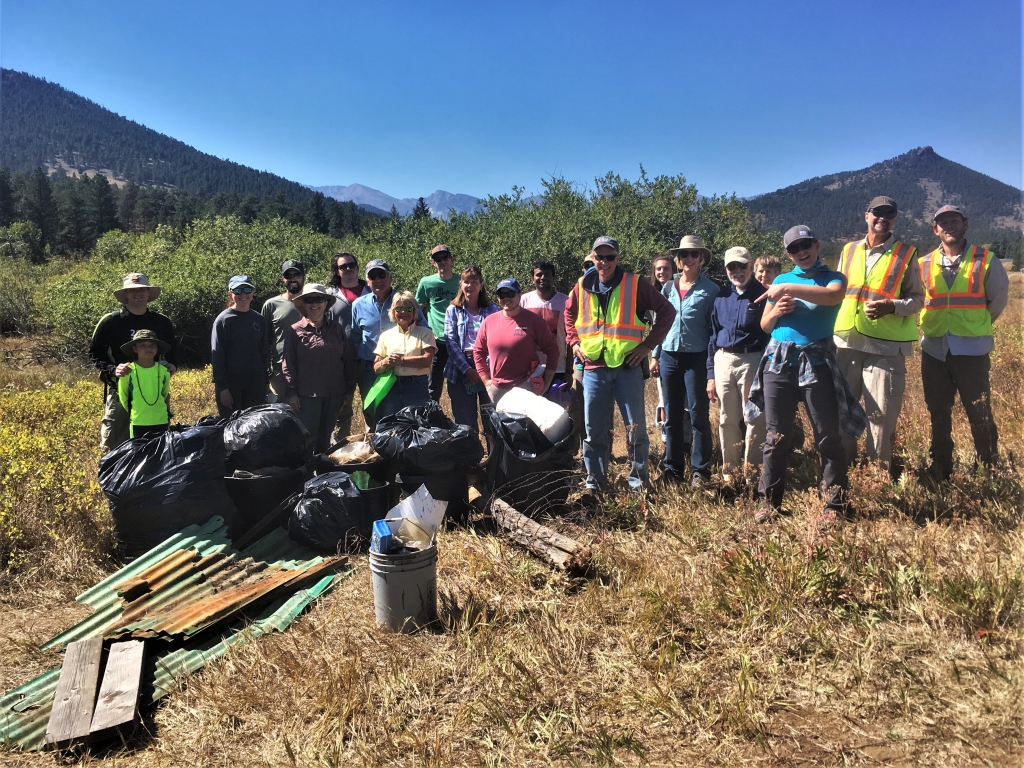 Who: People of all ages and  abilities welcome!
What: Volunteer litter clean-up
Where: Beaver Point, Rocky Mountain National Park – Directions will be provided upon registration.
When: Saturday, September 28th at 9:00AM – 11:00AM
Why: Celebrate National Public Lands Day in RMNP
For more information contact Geoff Elliot at Geoff.Elliot@rmconservancy.org or (970)586-3262
To RSVP please complete the form: Volunteer Stewardship Event Registration