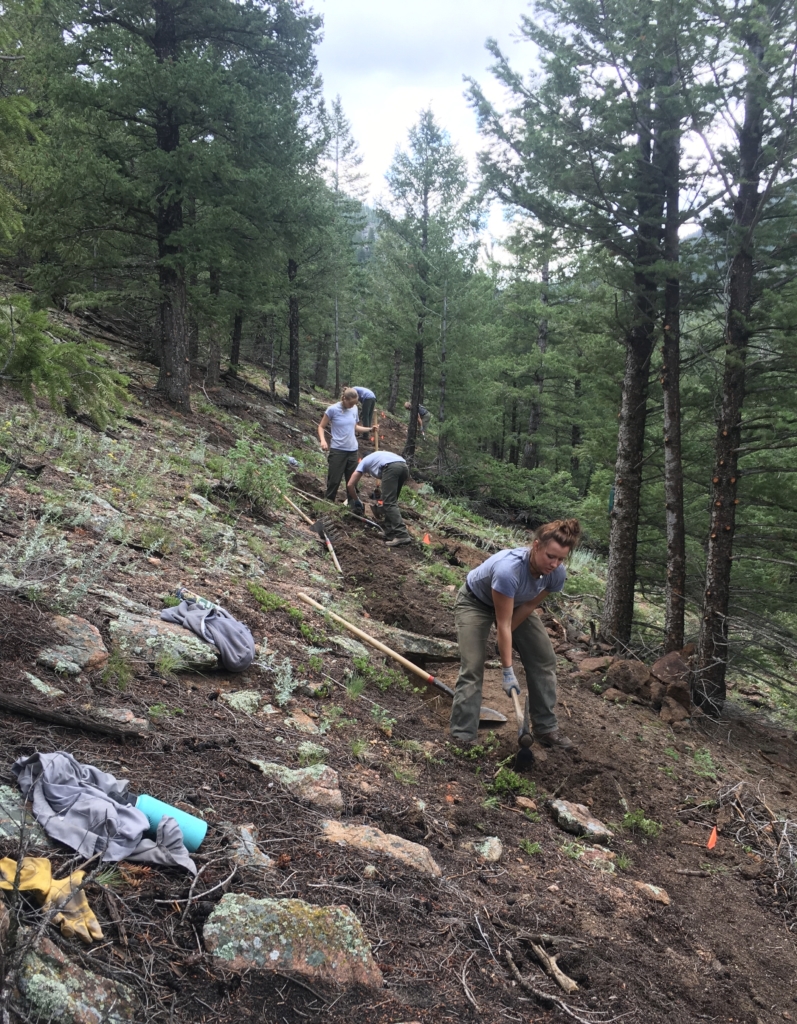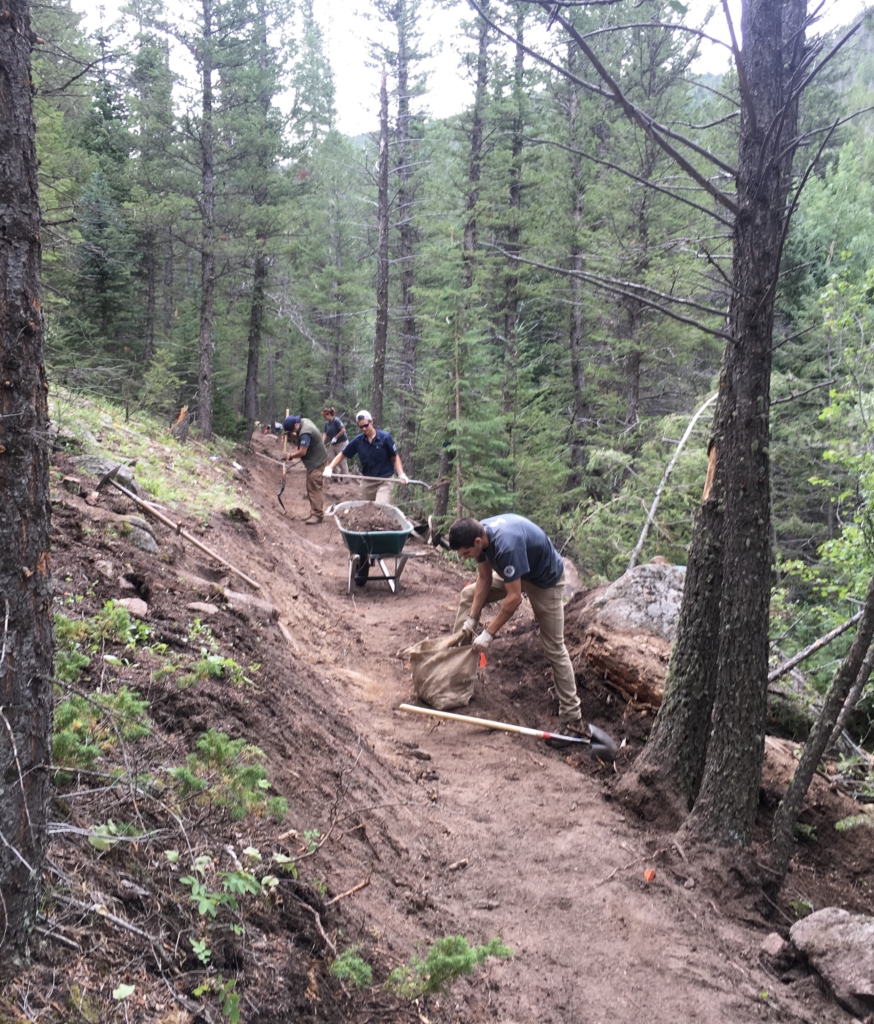 Rocky Mountain Conservancy and Rocky Mountain National Park will celebrate National Trails Day by hosting a volunteer project in Rocky.
This year, 2018, marks the 50th anniversary of the National Trails System. Help the Conservancy celebrate trails and send-off the Conservation Corps by joining us for a volunteer trails projects in Rocky Mountain National Park. The project will work on the Aspen Brook trail. Project description below:
The Aspen Brook trail was heavily damaged by the floods of 2013.  Large sections of the trail were heavily eroded and in many sections large slides made the trail impassible.  During the summer of 2017 Rocky Mountain National Park trail crews' worked to build a new trail with a more sustainable alignment, but there is still plenty of work to be done.
Volunteers will work to rehabilitate the old trail while also continuing to build sections of new trail.  There is about a 20 minute walk to the work site and volunteers will be asked to more brush and dirt and well as dig new trail with shovels, picks, and McLeods.  There is plenty of work available for people of all activity levels.
After the volunteer work, the Conservancy will host a National Trails Day BBQ for all participants!
Who: Volunteer must be able to hike up to a mile and lift 20lbs.
What: Volunteer Trails Project (Flood Recovery)
Where: Aspen Brook Trail, Rocky Mountain National Park – Directions will be provided upon registration.
When: June 2nd at 9:00AM – 2:00PM
Why: Join the Conservancy and the Conservation Corps to celebrate the National Trails System!
For more information contact Geoff Elliot at Geoff.Elliot@rmconservancy.org or (970)586-3262
This project opportunity is now FULL.