Here we go again!
This past week we kicked off the 2018 season of the Rocky Mountain Conservancy-Conservation Corps by welcoming 28 new crew members and welcoming back six former crew members as crew leaders. We started out by setting up camp in Moraine Park Campground, a plethora of ice breakers, and crew introductions.
After going through gear distribution, the crews got some time to meet each other and do a variety of activities focused on establishing group expectations and setting goals. We took some time to learn about the Conservancy's mission and programs and how the Conservation Corps fits into them. We ended the day with distributing uniforms and boot fittings. Big thanks to the Estes Park Mountain Shop for helping the Corps with boots this year!
The next day we did a trails training day with the National Park Service, practicing specific skill such as; digging drains, crushing and moving rocks, cutting brush, and practicing proper use of hand tools.
That afternoon we came back to the Field Institute where the newly minted crew leaders lead us through training on preventative first aid, how to backpack, Leave No Trace, outdoor hygiene, and how to use our backcounty cooking tools.  An additional activity included blindfolded tent building, where one crew member wore a blindfold and depended on the rest of the crew's instruction to set up a tent.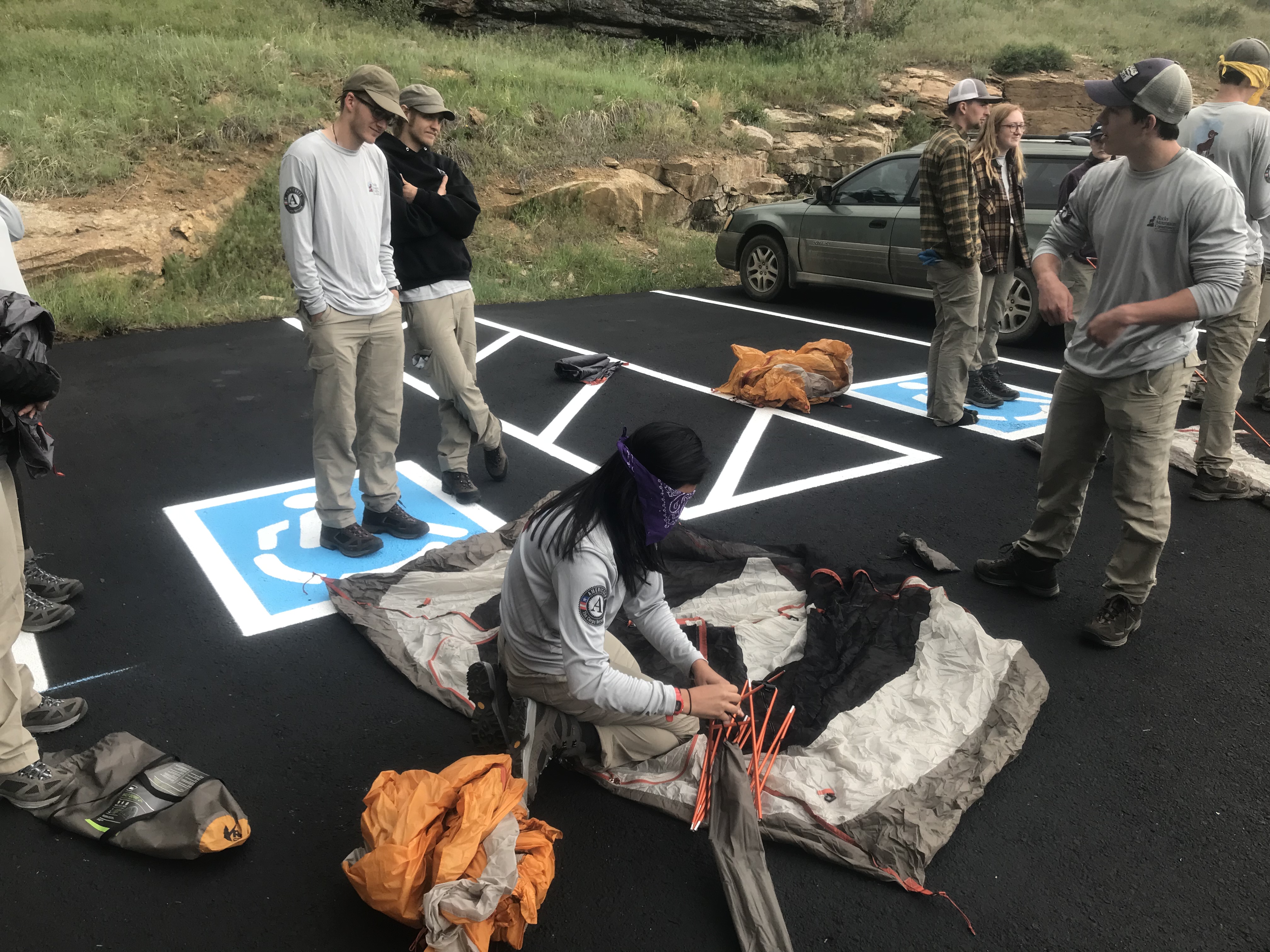 Next, we were met by the Recreation Forester for Canyon Lakes Ranger district where we learned about defensive driving. This certification allows everybody to drive government vehicles and may even lower their insurance rates! We then attended the Volunteers In the Park, or VIP, training in the park where we learned how to properly interact with the visitors we will inevitably come across while working in Rocky Mountain National Park and the Arapaho-Roosevelt National Forest.
To wrap up our former training's of the week, Jim Pickering (Estes Park Historian Laureate and Board President of the Rocky Mountain Conservancy Board) led an engaging historic tour through RMNP highlighting the role the Civilian Conservation Corps played in it's creation and maintenance. After a day of traveling through the park, crew members met at the local high school field to end the week with a friendly game of capture the flag.
On Saturday, June 2nd the Corps celebrated National Trails Day and the 50th Anniversary of the National Trails Act with an on-the-ground project. The crews were accompanied by Rocky Mountain Conservancy staff and board members as well as other members of the surrounding communities to work on trails within RMNP. The groups were led by NPS staff and taught a variety of new trail building and restoration skills.
The day was capped off with a large group cook-out and gathering to celebrate National Trails Day.  We then bid farewell to our Conservation Crews as they made plans to head off to their respective sites.
Stay tuned for more updates as the season goes on!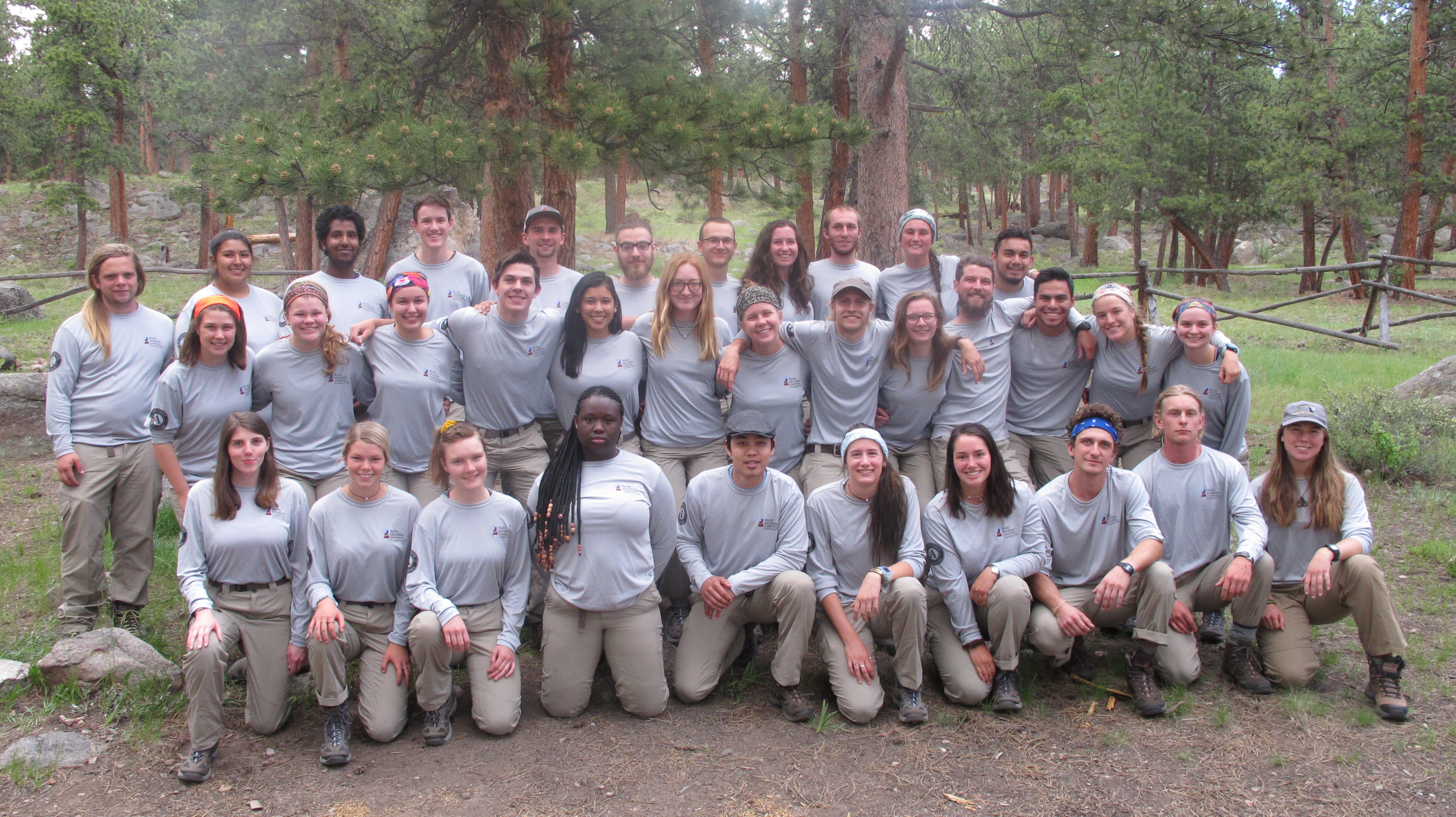 -Morgan Cannon and Tommy Egland, Field Coordinators