Welcome to the Rocky Mountain Conservancy – Conservation Corps Blog!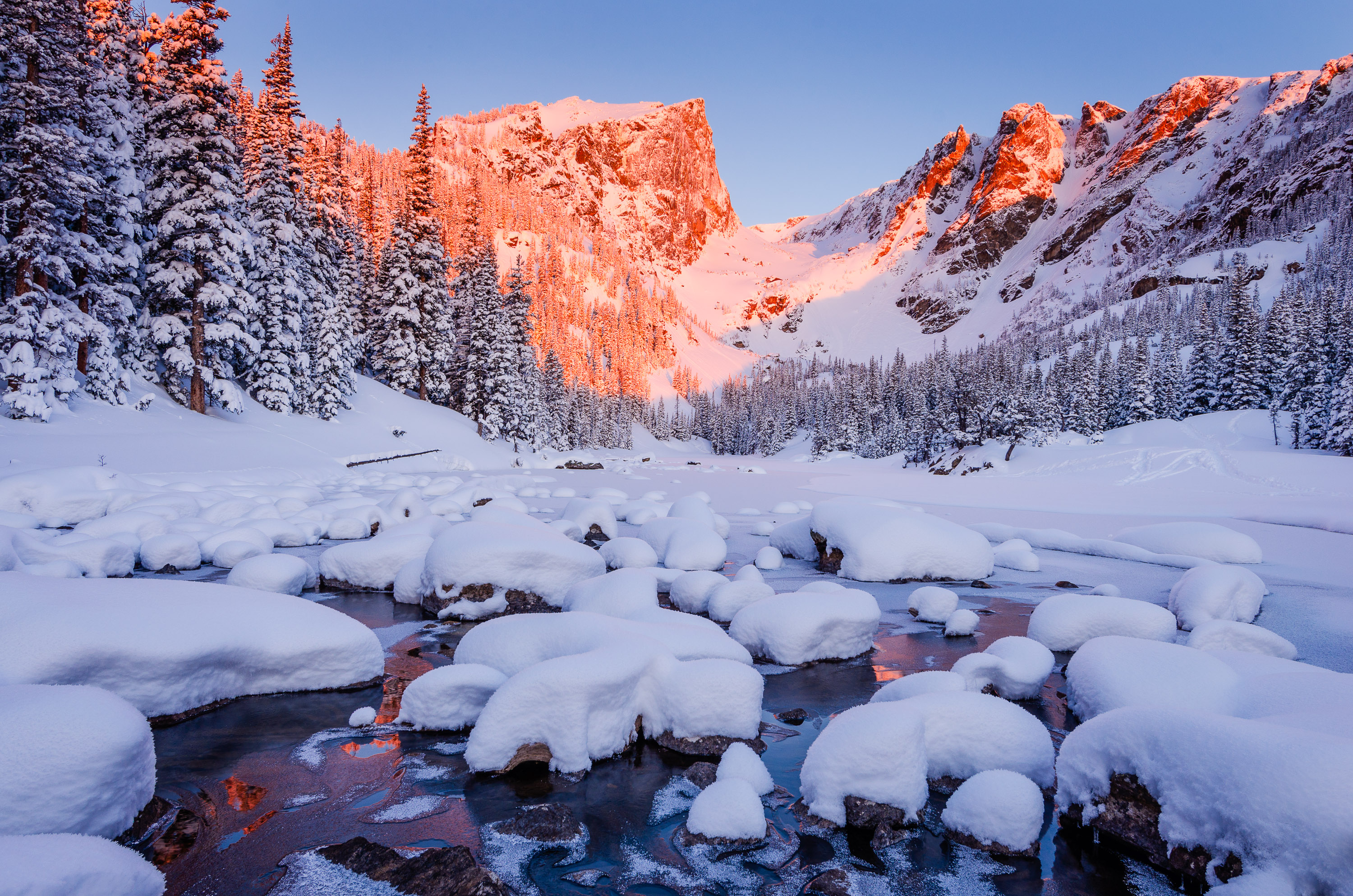 With a late season snowfall, some unexpected last minute preparations were required to prepare for leadership week. However, after plowing out the driveways and clearing the snow from the cabins, all is ready for our crew leaders to arrive.
Weather aside, we couldn't be more excited and ready for the season to begin. We have a big summer ahead of us. As many of you may know, Rocky Mountain Conservancy is fielding two additional crews during the 2014 season to help support the flood recovery efforts in Rocky Mountain National Park and the Arapaho-Roosevelt National Forests. One of these crews will supplement our original crew in Rocky Mountain National Park. The second will provide support to in a new neighboring location to Rocky, the Boulder Ranger District of the Arapaho-Roosevelt National Forests. With these new crews, we will have thirty-six total conservation corps interns this summer, all of whom will complete 11,520 hours of conservation work, attend multiple field class, and develop skills necessary for life-long careers in natural resource management, while having the time of their life along the way.
This week our schedule is packed with orientation, training exercises, planning meetings with trail supervisors, and a leadership retreat. Check back this week for updates on leadership training and throughout the season for reports on our Conservation Corps' work and reflections from our interns in the field!
(Photo courtesy of Crystal Brindle. See more at www.inpursuitofthewild.com/)