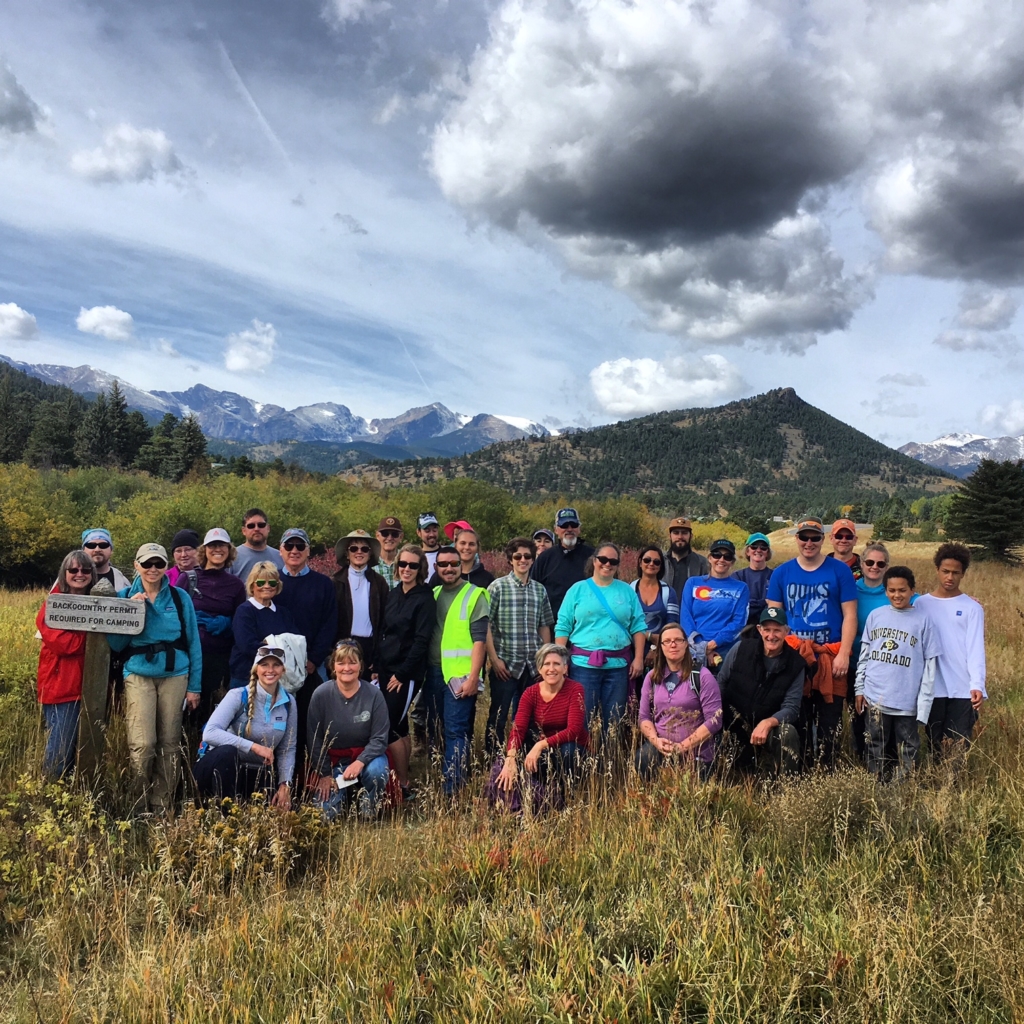 On October 25, 2017, the Rocky Mountain Conservancy will be participating in Larimer County's week-long celebration of Make a Difference Day by hosting a volunteer project in Rocky Mountain National Park!
As a day celebrating the contributions of volunteers and doing good in Northern Colorado, the Conservancy and Rocky Mountain National Park will be working to restore native plants through a seeding projects in areas disturbed by construction. The project will help bring back habitat for wildlife and mitigate potential spreading of invasive plants.
The Conservancy is looking for 20 volunteers to help with this project! More details and registration are below!
Who: All ages are welcome! *Must be able to walk short distances on uneven terrain.
Where: Meet at Volunteer Office in Rocky Mountain National Park.
A shuttle will be provided to project location in Moraine Park.
When: Wednesday, October 25, 2017 from 8:30AM-12:30PM
RSVP: Space is limited and registration is required. See below.
Make a Difference Day_Announcement
Make a Difference Day is the largest week of volunteer service in Northern Colorado! To learn more about other Make a Difference Day opportunities, please visit United Way of Larimer County.
Please Note: This volunteer opportunity has filled. If you are interested in being placed on a wait list or being added to the volunteer email list, please contact Geoff Elliot at geoff.elliot@rmconservancy.org.