As the winter wind settles into Estes Park, we are working through our preparations for the 2018 season!
That being said, before we look forward to next summer, I wanted to share a Story Map created by one of our 2017 Conservation Corps Crew Members, Ally Gustafson. Ally created the map as part of her internship requirement as she prepares to graduate from Colorado State University's Warner College of Natural Resources with a degree from from the Human Dimensions of Natural Resources Department. The map provide a unique visual perspective on the geographic scope of the Conservation Corps' impact during the 2017 season. Check out the map and project highlights at the following link: RMC-CC Project Story Map – 2017.
Now, let's take a look at 2018!
First and foremost, we are excited to announce the 2018 application for crew leader and crew member positions are live as of 12:00PM on December 1, 2017 (TODAY). Be sure to share this opportunity with anyone interested in learning about the outdoors, natural resource management, and conservation work. Crew members need NO previous experience, just a desire to learn and a strong work ethic! Follow the link below for more information: https://rmconservancy.org/learn-us/rocky-mountain-conservation-corps/
Secondly, we are pleased to share that we are transitioning into becoming an AmeriCorps program. This transition will allow us to provide a greater benefit to our Conservation Corps interns in the form of an Education Award that can be applied to tuition, student loans, and other qualified educational expenses. This will allow participants to better utilize the educational benefits of the internship depending on their particular educational goals.
Lastly, as we gear up for 2018, follow our "Photo of the Season" series on Facebook and Instagram. Each installation features a photo from the 2017 season selected by a corps member with a brief description of their selection!
I'll leave you with a photo of a recent ski trip in Rocky Mountain National Park…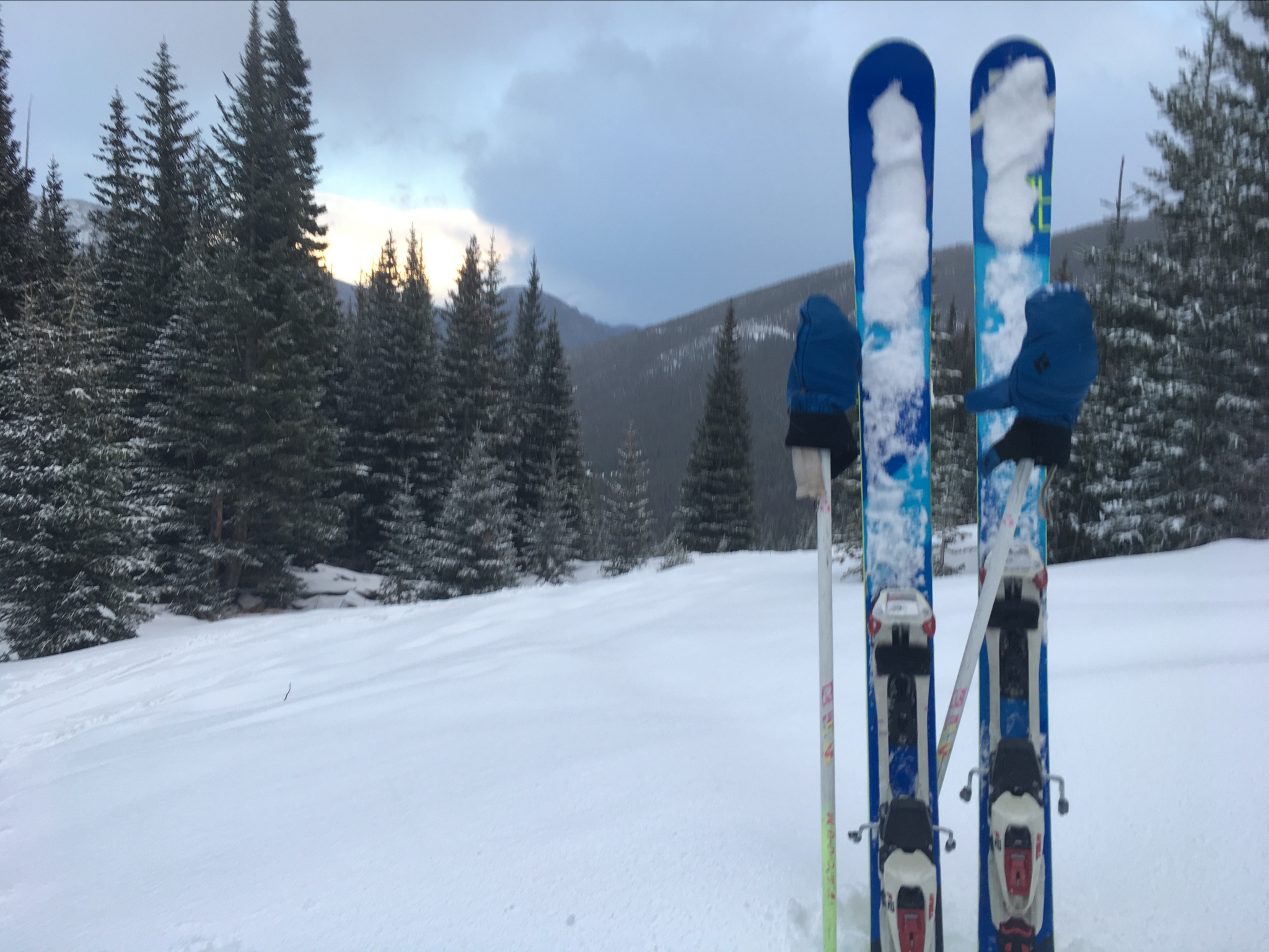 -Geoff Elliot, Conservation Corps Manager