Edible & Medicinal Plants of Rocky Mountain National Park
Join naturalist Leanne Benton for an exploration of the many useful (and a few of the dangerous) plant species found throughout Rocky Mountain National Park!
Not only are Rocky's plants diverse and beautiful, but many have served as the grocery store and pharmacy for earlier people and are still used today. We will explore these edible and medicinal species with a focus on their identification, current and historic usage as food and medicine, preparation techniques, ethical harvesting and conservation, and discuss some toxic species to avoid.
Participants will: 1) Acquire skills in identifying native and non-native edible and medicinal plants found in the southern Rocky Mountains, as well as toxic species to avoid. 2) Learn about common, traditional, and historic uses of wild plants; plant parts used, and methods of preparation for food and medicine. 3) Understand the importance of plant conservation, ethical harvesting, and safe use of wild plants.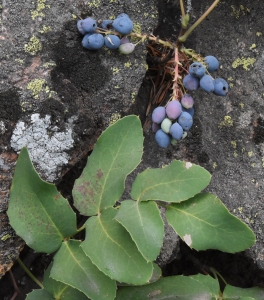 Who: Participants ages 16 and up

When: Friday, July 28, from 7 am to 3:30 pm
Where: Estes Park Visitor Center, 500 Big Thompson Ave, Estes Park, and various field locations in Rocky Mountain National Park
What to bring: 10 Essentials for Field Courses, sack lunch, notebook and pen or pencil, hand lens, your favorite guidebooks (optional).
This is a Level II course. Expect short-distance walks throughout the day, primarily on level terrain.
About your instructor: Leanne Benton is a former ranger-naturalist in Rocky Mountain National Park and has led wildflower walks in the park for over 25 years. She has studied and photographed the park's wildflowers since her first summer in the park, and continues to expand her botanical knowledge, most recently into edible and medicinal uses of plants.
Click here to register via Eventbrite or use the form below. Registration opens February 1, 2023.
Conservancy members get 20% off individual registration when you use the Early Bird discount code in your membership email! 
Not a member of the Conservancy? Learn more and join here: Conservancy Membership
For questions about membership, please contact memberprocessing@rmconservancy.org or call 970-586-0108 during standard business hours.